When you open your site you will see the map and the default Table View. Table View gives your team the opportunity to view all of your assets in a central list that can be filtered or sorted. It enhances quality control and is a quick look at what is located within your project site. This article will give you a quick overview of the layout of Table View.
1. Open your site. You will see the default Table View at the bottom of the site window.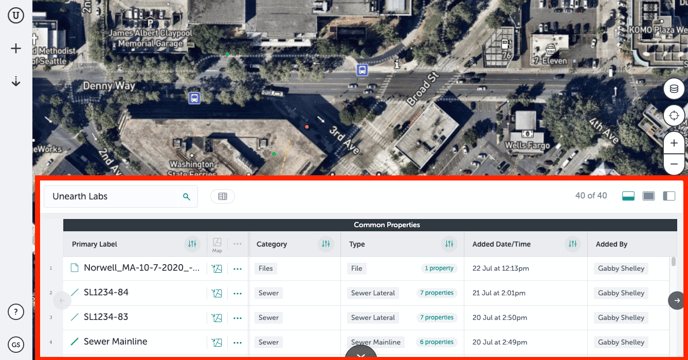 2. You can change the size and location of the table with the icons on the upper-right side of the table.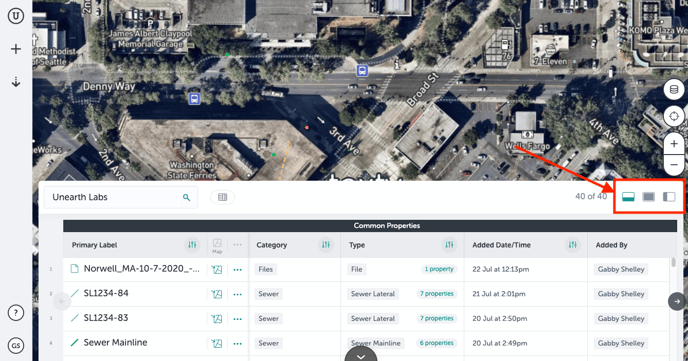 Click the center icon to have the table fill the entire window.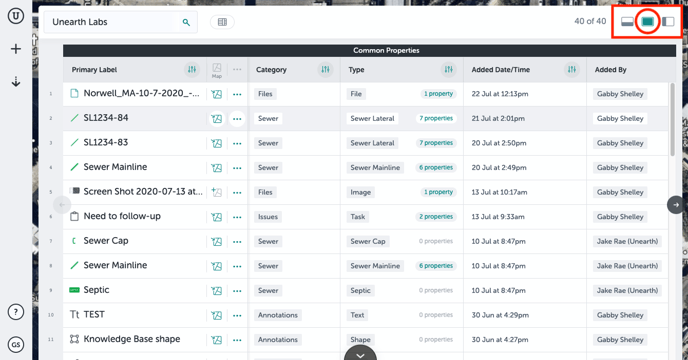 Click on the right icon to move the table to the left side of your screen.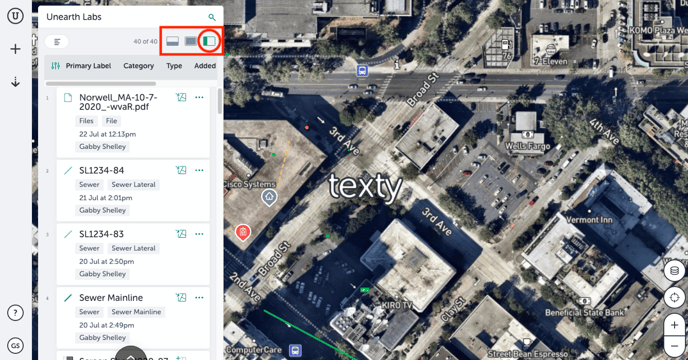 3. If you would rather see more of the map, you can minimize the table by clicking on the arrow at the bottom of your screen.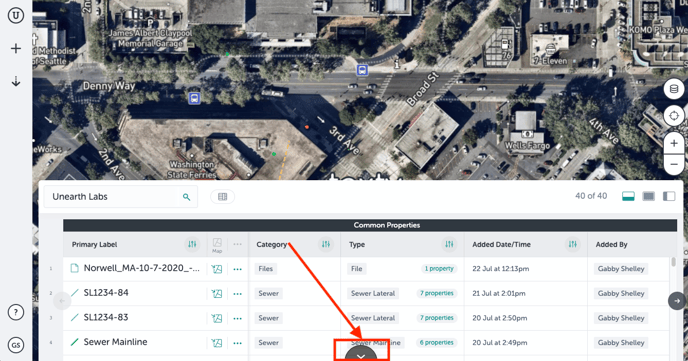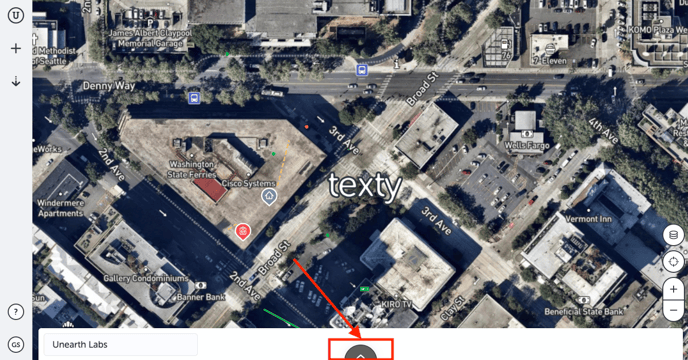 Click it again to reopen Table View.
4. Use the "Search" bar to look up any asset in your site.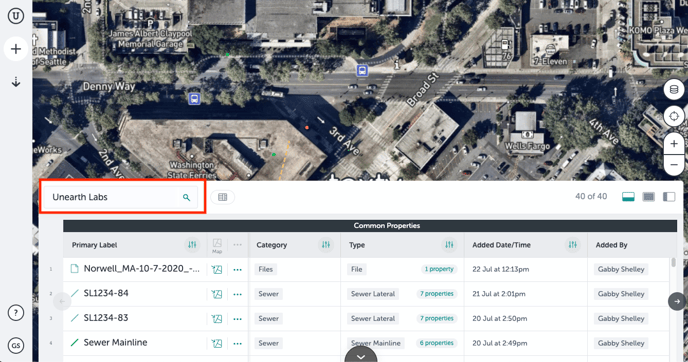 5. Finally, use the right and left arrows to scroll through the columns in your table.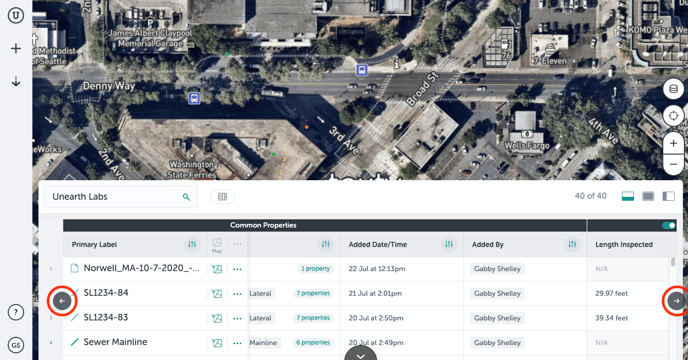 Table View keeps track of all your assets in your site and allows you to improve your quality control processes. If you run into any issues or have any questions, please reach out to us at support@unearthlabs.com.