Unearth has simplified the process of creating new projects! It now takes fewer clicks and the user can include details on a Project Level basis instead of just within a site. Let's take a look at how to create one:
1. Click the '+' button on the left-side of the Account Homepage.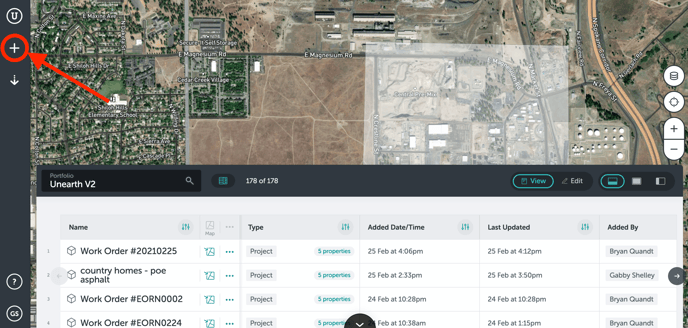 2. Click on the 'Project' box to begin defining your site bounds.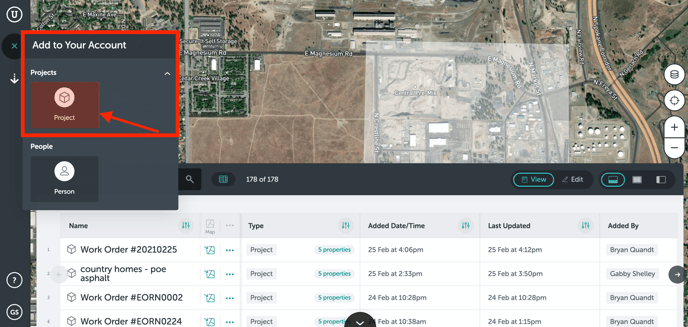 3. You will begin by selecting the toolkit that will be applied to your new site.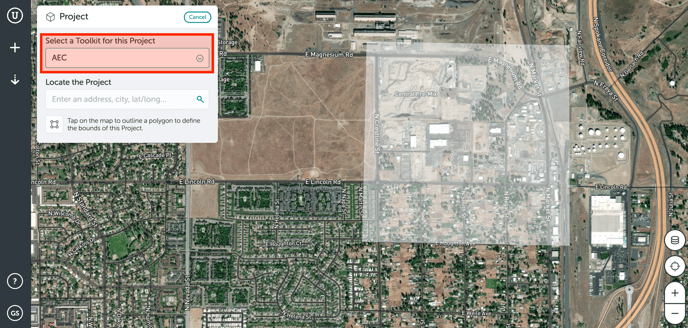 4. Then navigate to the location of your site, either by searching for an address or city or by pulling the map with your mouse.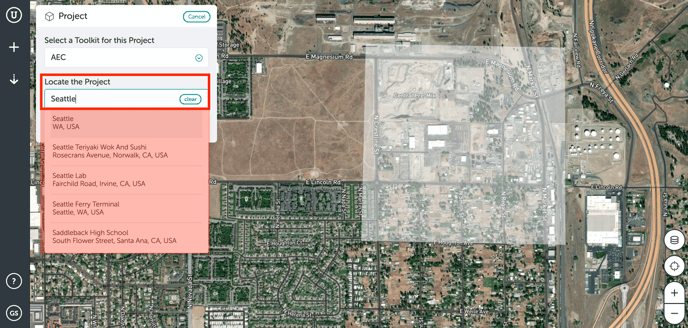 5. Once you have located where you want to draw your map, start by clicking on the map where the first point of the polygon will go. Then add any number of points, and once you are ready to complete the shape click the first point you placed on the map to close the polygon.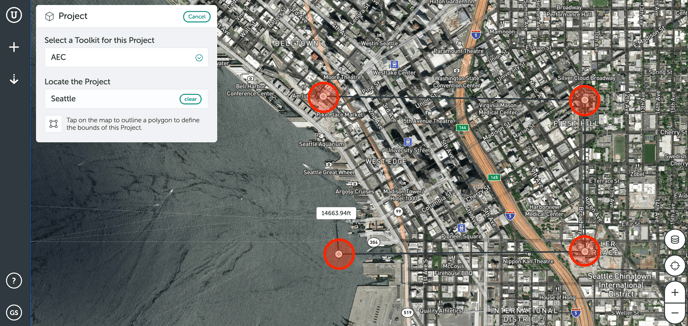 6. When the site bounds are completed, the new site's Project Property form will appear. This will include a link to the site and any pertinent fields to the site. These fields can be customized like an account toolkit.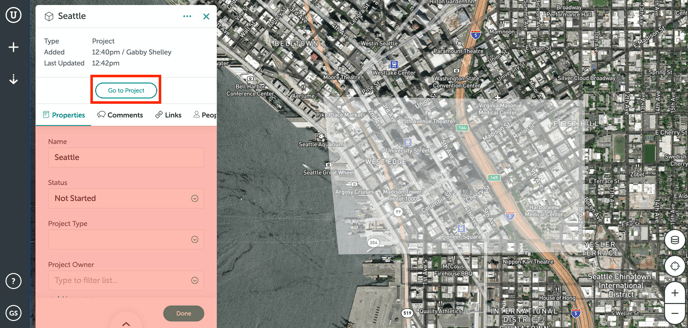 You'll then be able to start adding assets to the Unearth site you just created. If you run into any issues or have any questions, please reach out to us at support@unearthlabs.com.