It's easy to add users to your account. You'll start on your 'Dashboard' - the page you see when you log in. Here's what you do from there:
1. Go to either the 'Account' or 'People' tab.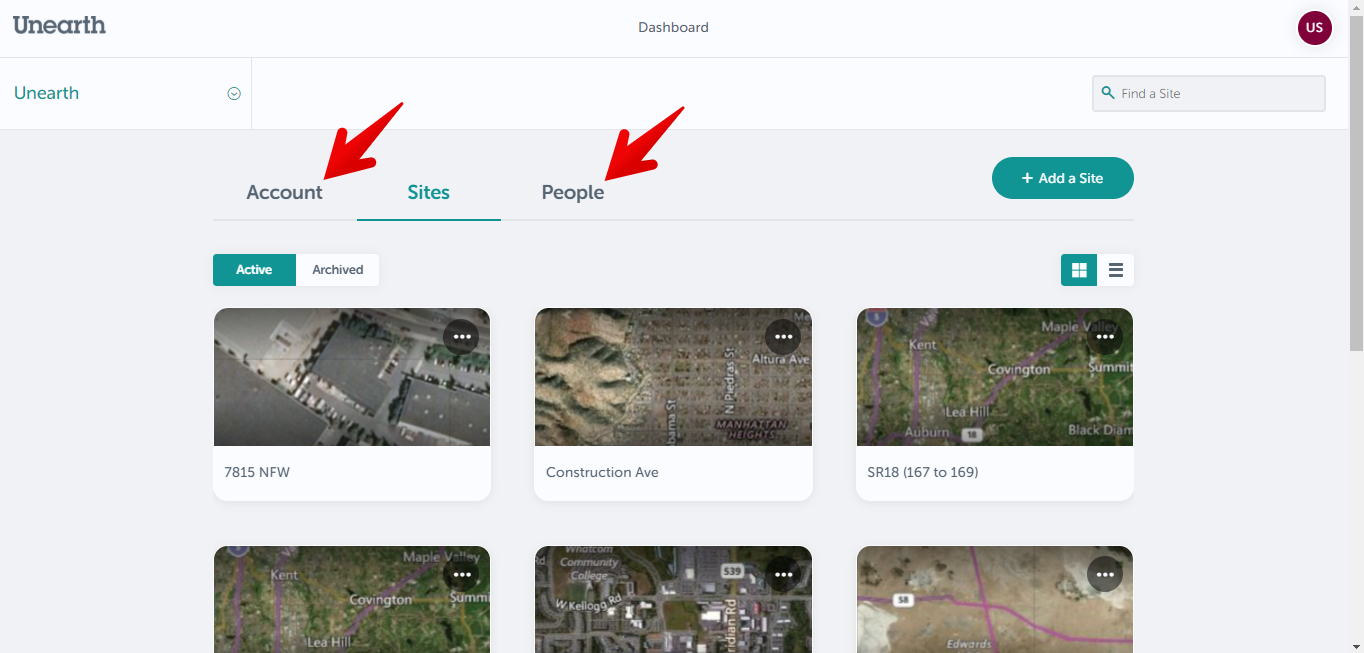 2. Click "Add" in the upper right, and then "Licensed User" from the dropdown options.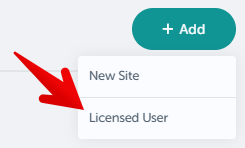 3. Enter the email address for the team member, their role, and which of your sites they should have access to. Click "Done" in the lower right of the pop-up window once you've entered that information.

Your team member will soon receive an email from Unearth with information about how to log in and start work on your sites.
If you run into any issues or have any questions, please reach out to us at support@unearthlabs.com.