We at Unearth place great importance on the ability to meet our customers' needs in any way we can. One way we are able to tailor our product to each of our customers is with our codeless customization. By limiting the amount of work processed by our back-end engineers, we are can place more focus on what you want out of our product and can produce unique toolkits and tools to fit your current or future projects.
Custom toolkits and tools give you, the user, the power to control what you want to see on your site. This can be anything from a tool, a tool group, an asset's icon, the asset's field form, color and size of the icon, required fields in any form, and many more options. Once the contents of your toolkit are determined, you can format it to any of your sites. Here's how you find your toolkit and tools once you've created a site and want to start adding assets:
1. Open your site and locate the plus-sign button on the left side of the map.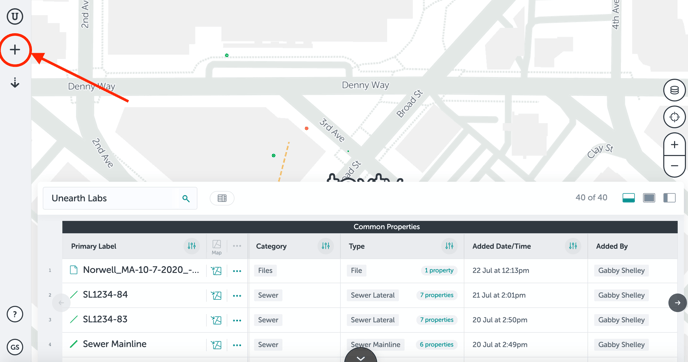 2. Click on the plus and your toolkit window will open. Here, you'll see each tool is grouped by a category.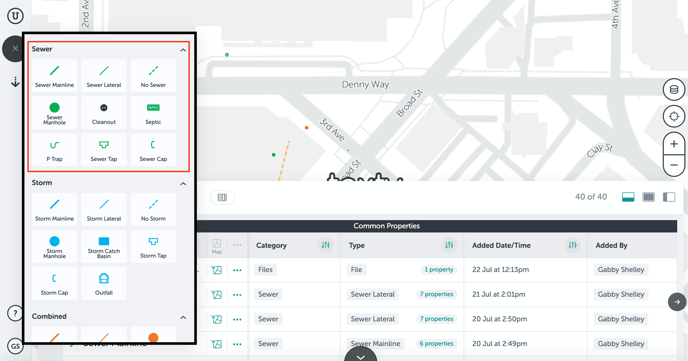 If you run into any issues or have any questions, please reach out to us at support@unearthlabs.com.