You can edit any asset that has been added to the map (except for View-Only and Limited users). That includes the asset's location and information about the asset.
1. To edit information about the asset directly, simply click on the asset either directly on the map (then click "View Info") or from Table View to open the asset's form field. For more help, feel free to navigate to the Forms page in the Help Center.
It's easy to change the location of an asset if it was placed incorrectly or needs to be altered based on its place within your live site.

1. Start by locating the asset that needs to be moved. To do that, you can either click on the asset on the map or find the asset within Table View. When you click on the asset in the map, a card will appear where you can "View Info" (the asset's field form), "Edit on Map," add a comment, and add a linked asset or file.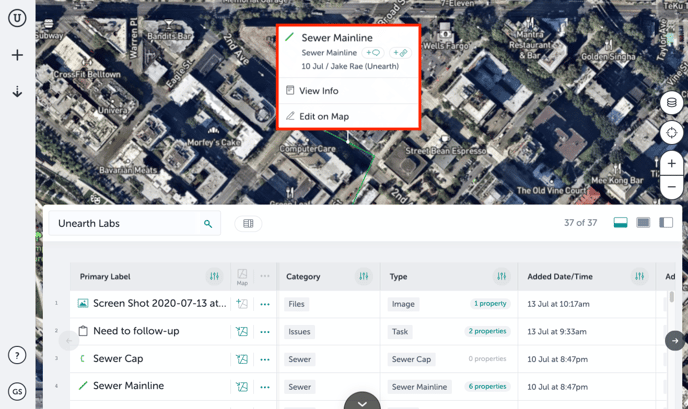 When you find the asset in Table View, click on the 3 dots to open a menu of actions. In order to edit the asset's location, you will need to click "Center on Map" and then click on the asset to open the asset's card (shown above).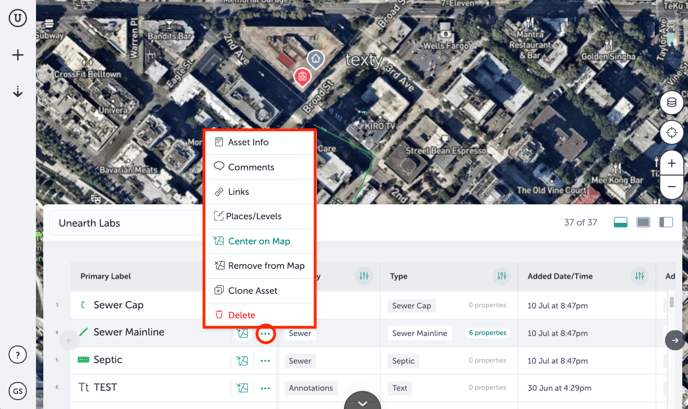 2. When you see the asset's card, click "Edit on Map." This will open the field form and place circles on the asset, indicating that the location can be altered. Manually drag and move the point(s) of the asset to alter its position on your site.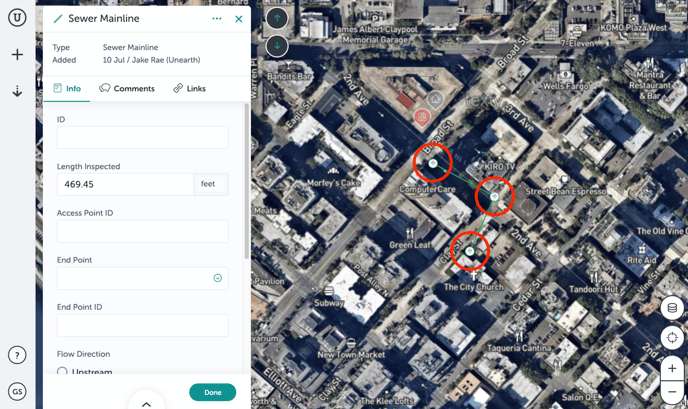 On point assets, you can also change the location by inputting new Latitude and Longitude coordinates in the asset's field form.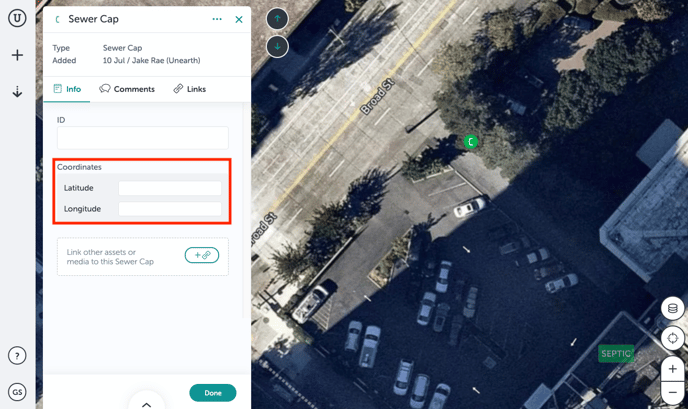 When you're finished, click "Done". Your asset will have been saved and will appear on the map in its new location.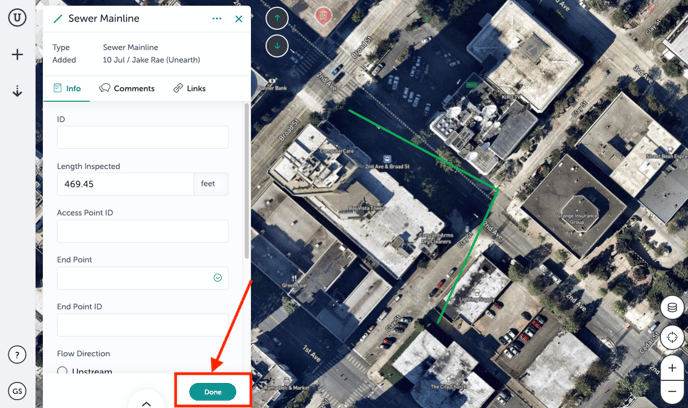 If you run into any issues or have any questions, please reach out to us at support@unearthlabs.com.