On each individual asset, you can keep track of notes, progress, or any notables in the "Comments" tab within an asset's field form. Here's how you find it:
1. Click on an asset on the map or in Table View to open its field form.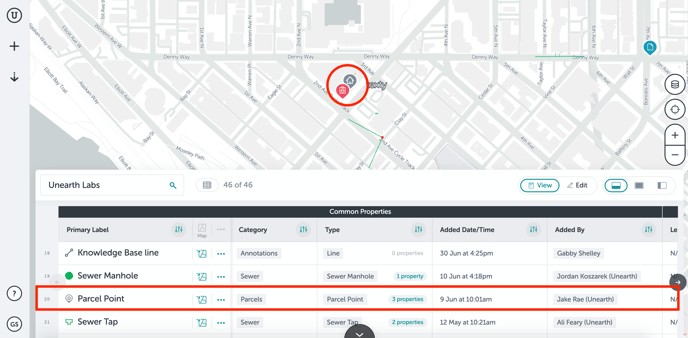 2. Click on the "Comments" tab.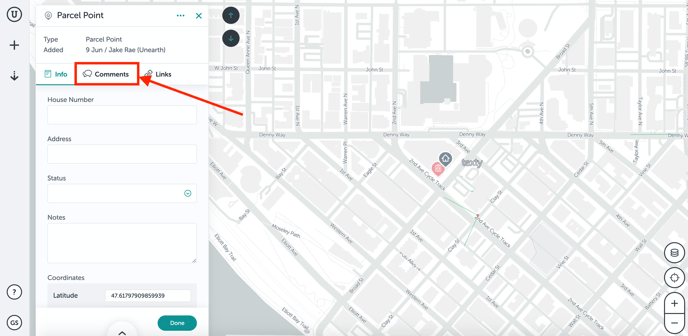 3. Make any note you would like and to save, click "Post."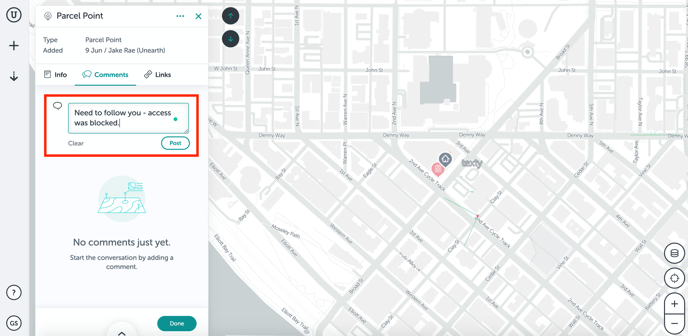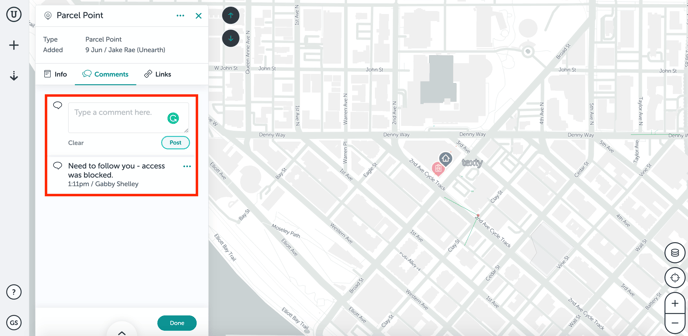 It's as simple as that! This way your team will see any progress or issues raised on a single asset. If you run into any issues or have any questions, please reach out to us at support@unearthlabs.com.