Many users will use the Unearth platform as the central place where they store, report off, and save data. Your sites allow you to seamlessly keep track of current, past and future projects, but you may also want to export data to use in another system or keep for your own recording purposes. Within each of your sites, you can export all or some of your data into a number of different formats (XLS, CSV, GeoJSON, or PDF). Here's how you export:
1. Click on the "Export" arrow on the left side of your map.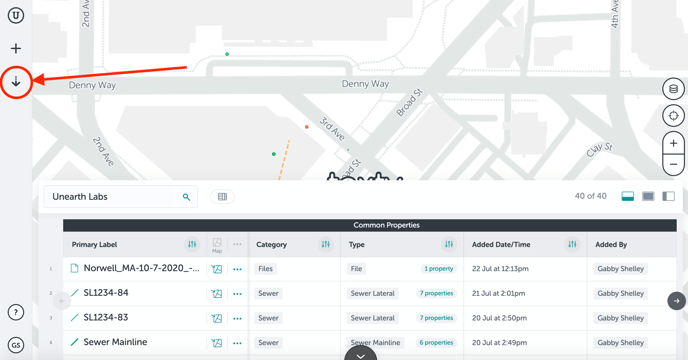 2. A window will open where you can choose what type of file you want to export your data as.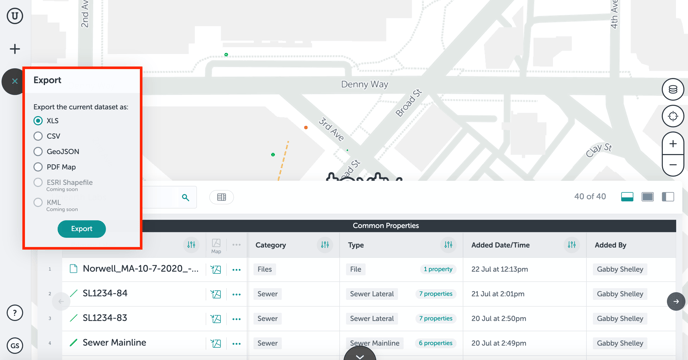 3. When you click "Export," the file will load and then will appear at the bottom of your browser or wherever you find your Downloads folder.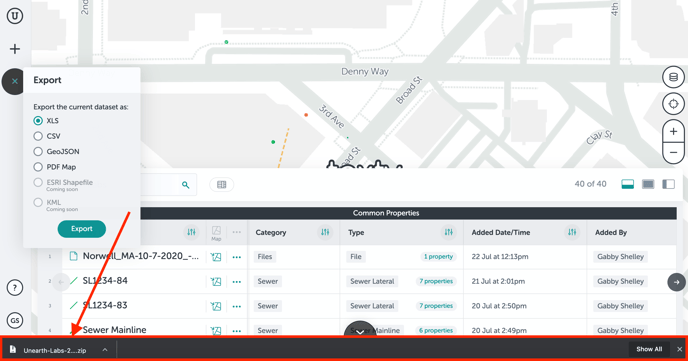 Exporting a XLS, CSV, or GeoJSON will produce a .zip file you will have to open to find the data file.
4. For a PDF, you will have to select a paper size you want to export your map as. Then click the arrow on the right side of the screen to export.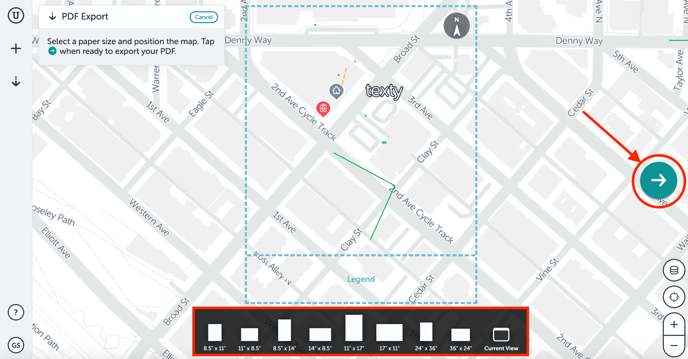 5. When the PDF downloads, you will see your site area and a legend defining each asset within the image exported.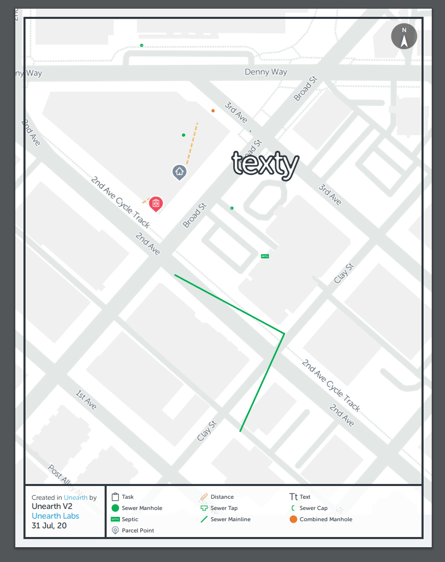 6. To only export certain assets, you can apply filters to your site. All the data that is in your Table View at the time of export will be in that downloaded file.
Soon, you will have the option to export your site as a Shapefile or KML. If you run into any issues or have any questions, please reach out to us at support@unearthlabs.com.