You'll start from your Dashboard - the page you see when you log in. Here are the steps you take from there:
1. Go to your People tab.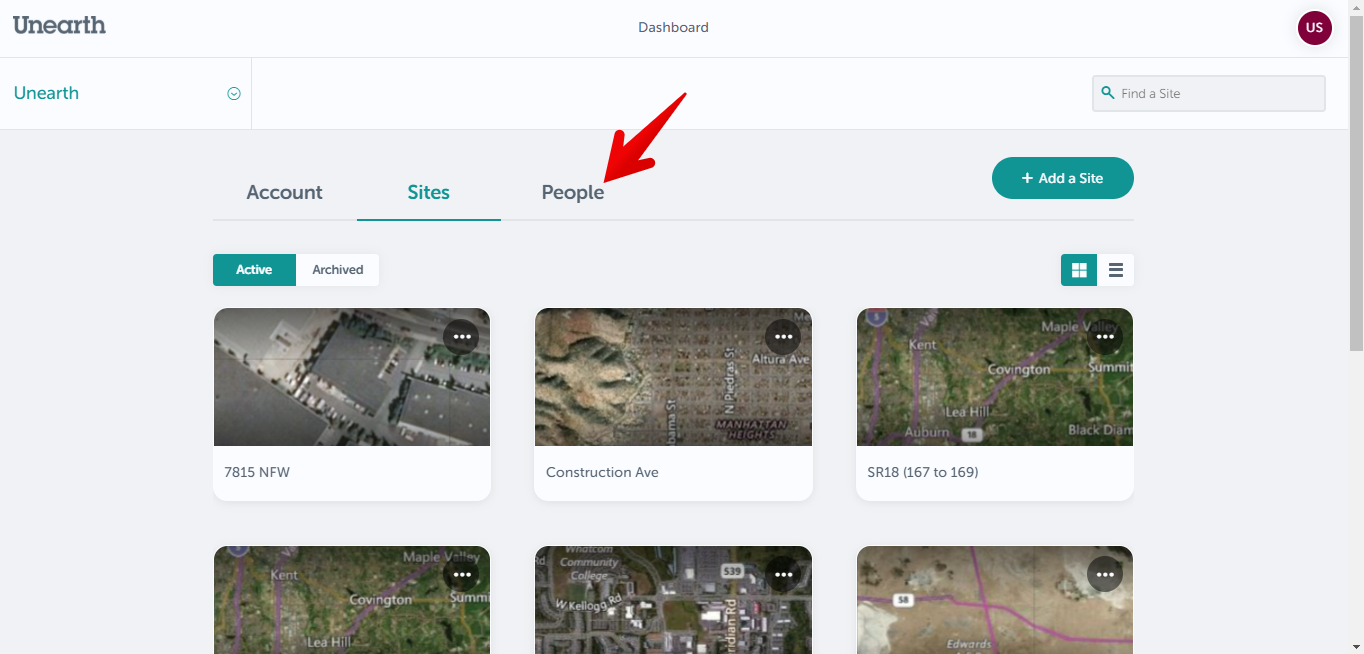 2. Find the your team member that you want to add to a site, and click on the three dots on the right of that team member's row. Then, click on Manage Sites.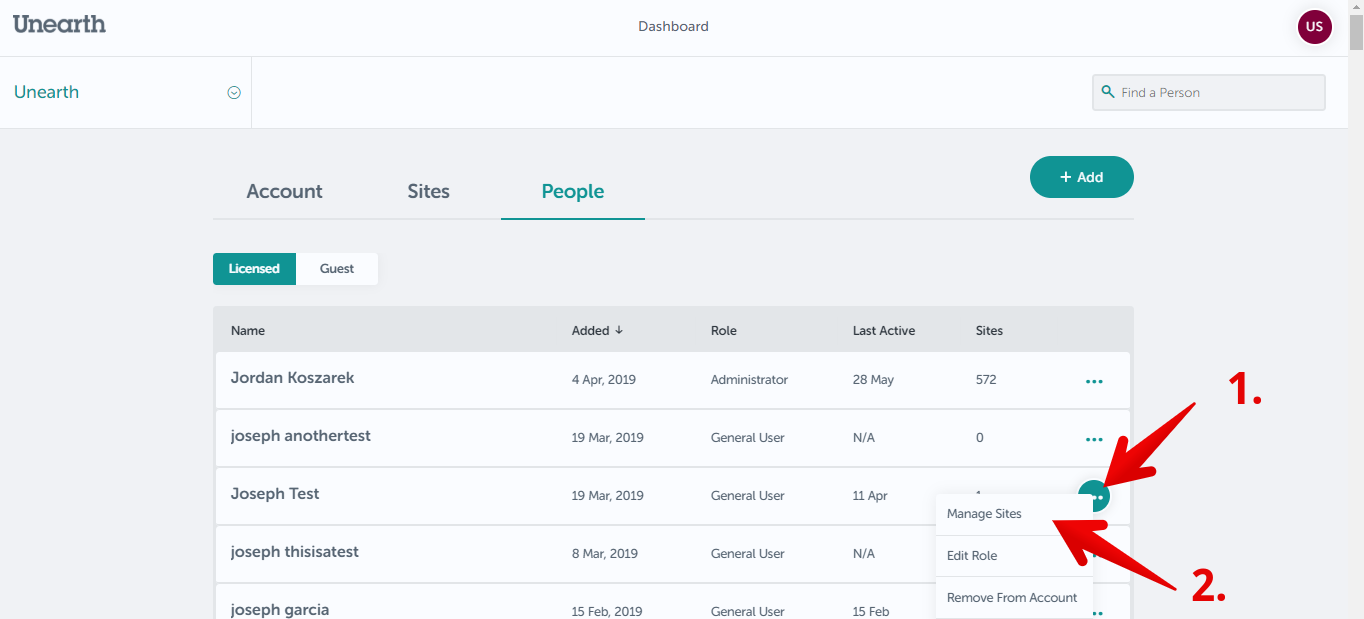 3. On the next screen, click Add to Site in the upper right.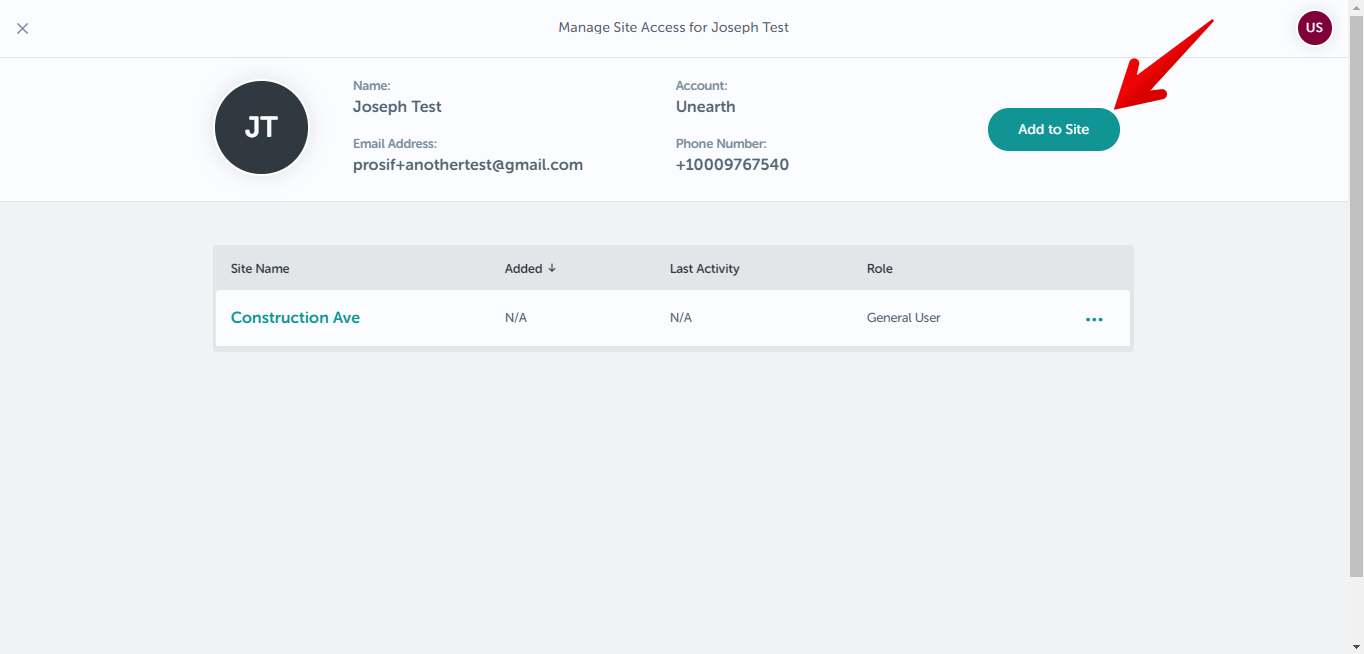 4. Then, in the pop-up window, select the jobs you want to add the team member to. Click Done when you've chosen the correct sites to add them to.
Your team member will now be able to see those jobs from their Dashboard.
If you run into any issues or have any questions, please reach out to us at support@unearthlabs.com.