Starting a new construction project, or looking to add an existing project to OnePlace? The process is simple:
1. Click the 'Add a Site' button on your project dashboard.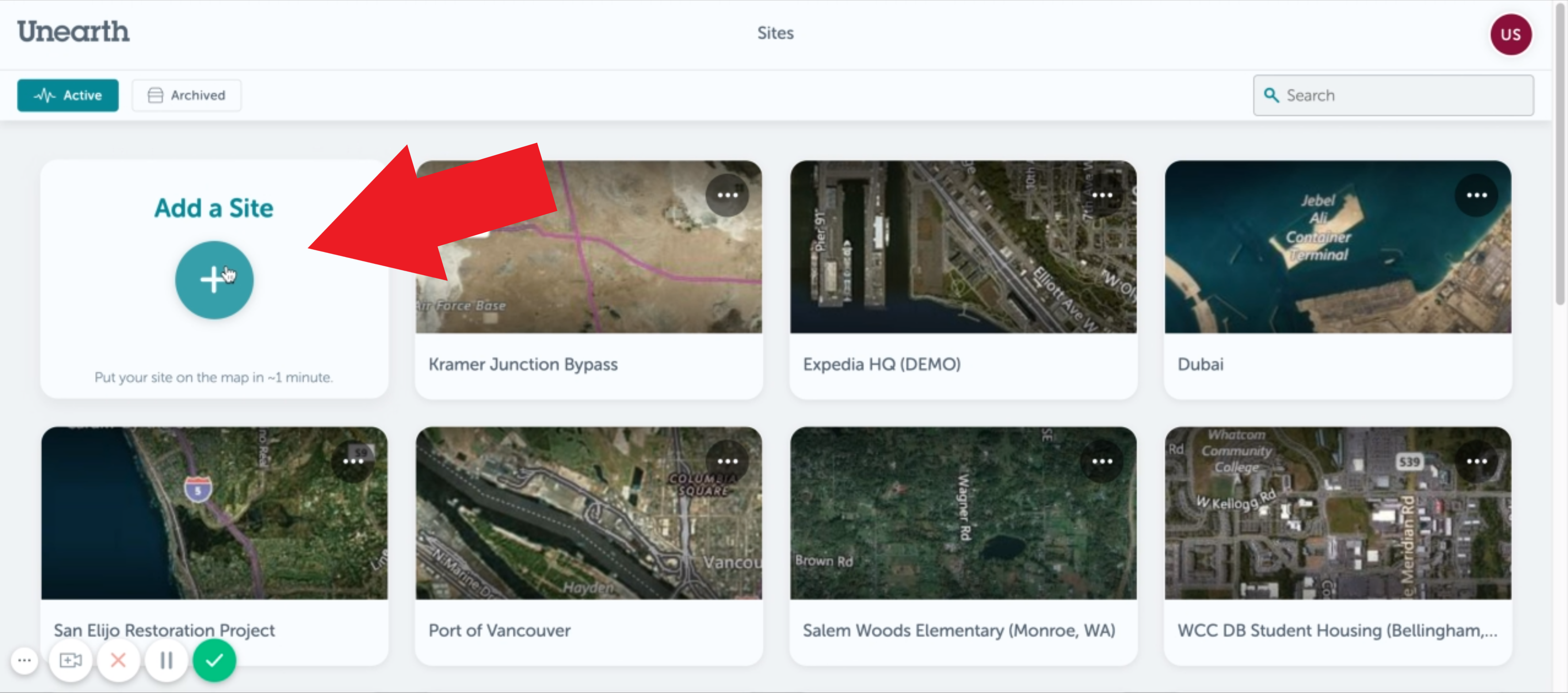 2. Type in the name, address, or lat/long that corresponds to the location of your project.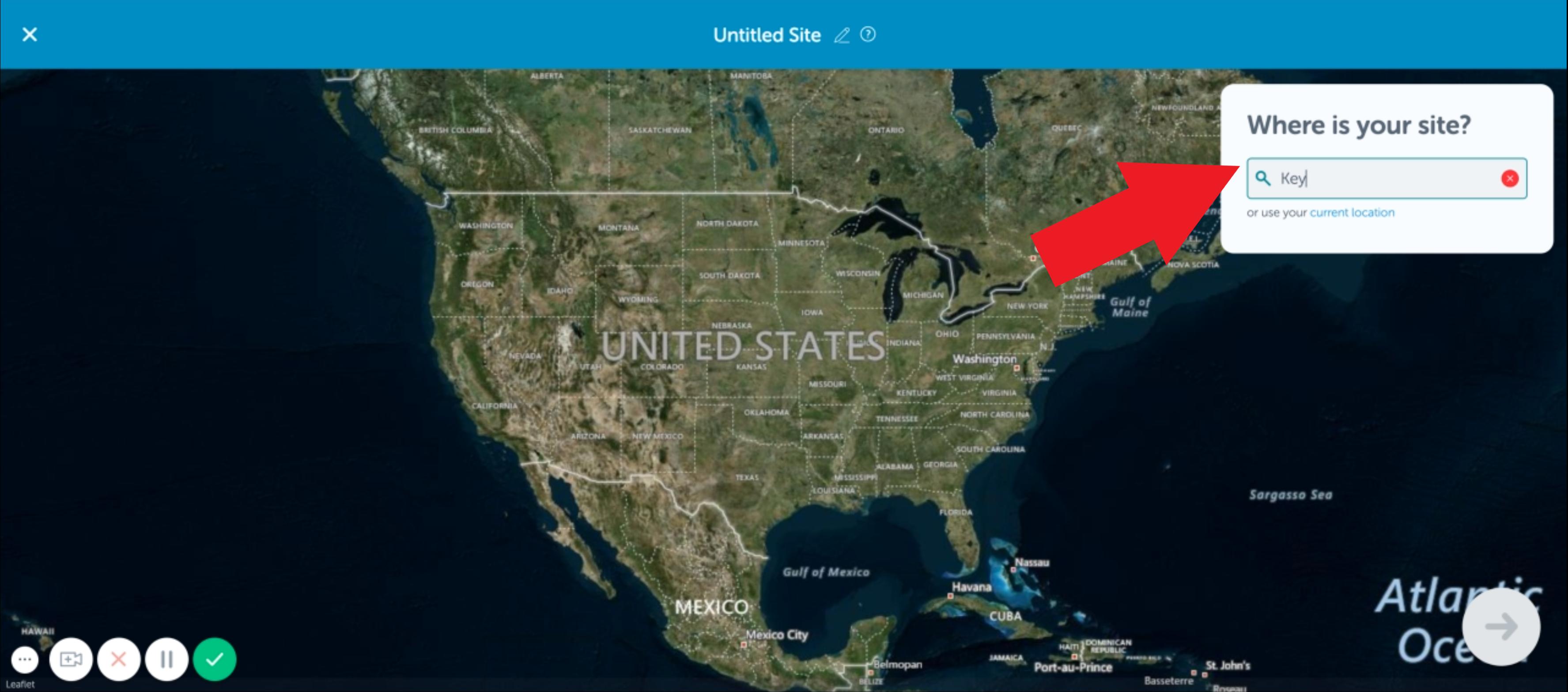 3. Mark your project bounds by selecting an area around your site that will incorporate everything you're working on.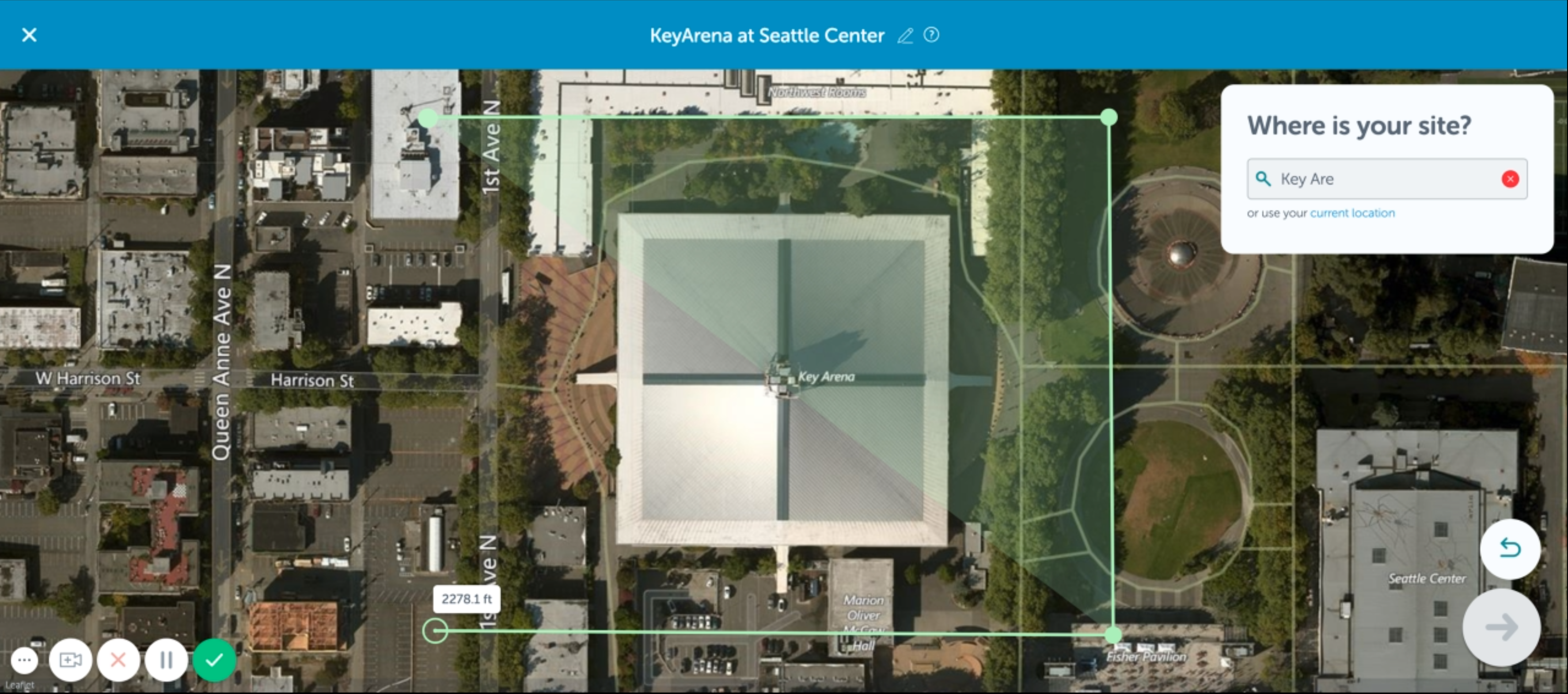 4. Click the arrow in the bottom right and you're ready to roll!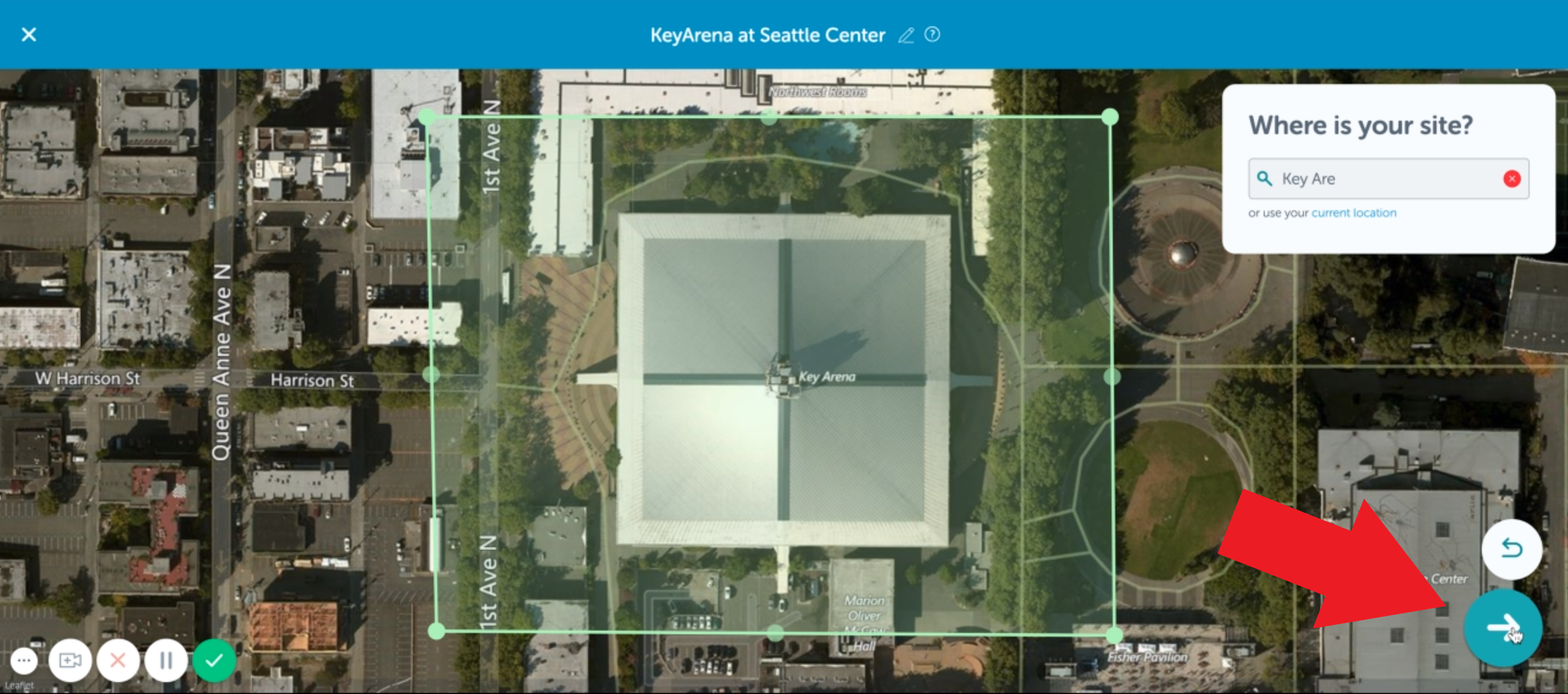 Here's a video of how to add a site:
If you run into any issues or have any questions, please reach out to us at support@unearthlabs.com.