You have Place and Levels set up, and now you want to add photos, drawings, or other content to a Place and Level. Here's how you do that:
Note: to learn how to set up Places and Levels, please see the article How to create Places and Levels.
1. Find the image or other content that you want to add to a Place and Level. Click on the three dots on the image. Then, select "Edit Places".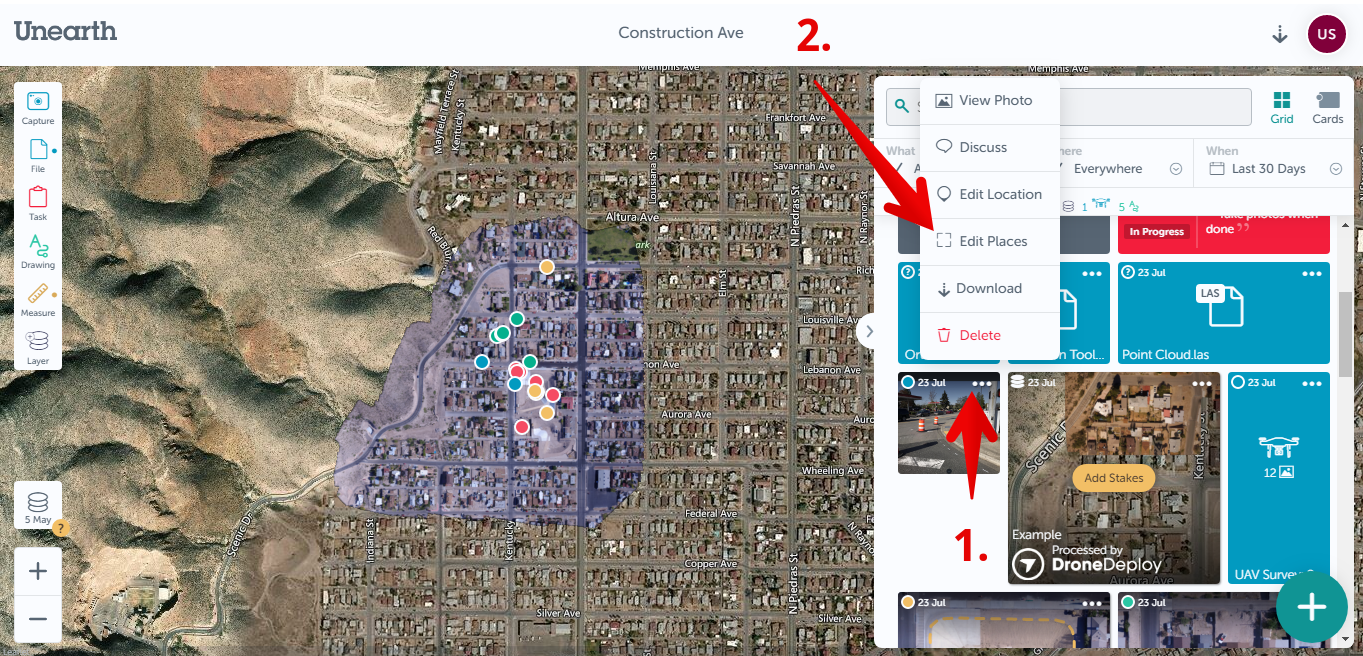 2. Select the Place and/or Level you want to add the content to. You can add to a Place without adding to a Level, but you can't add to a Level without Adding to a Place. Click "Done" once you've made your selection.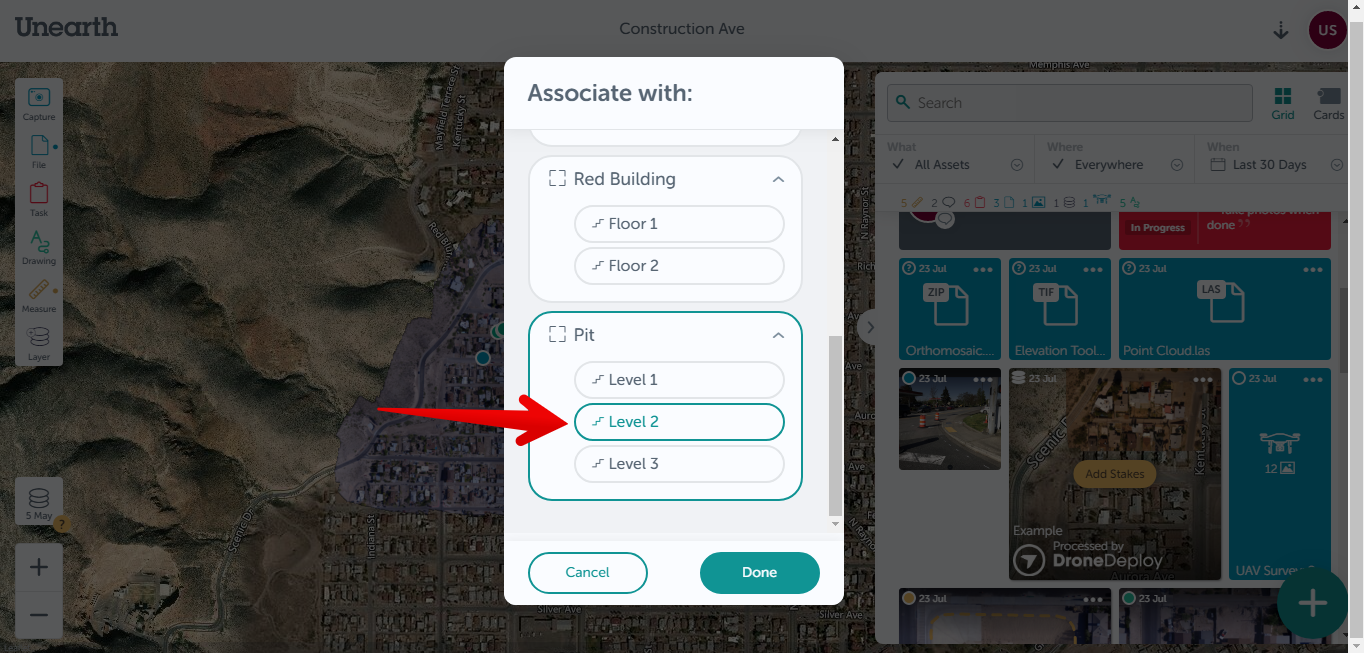 3. To see the content associated with the Place and Level, filter in your Activity Feed by Where, and then select the Place and/or Level.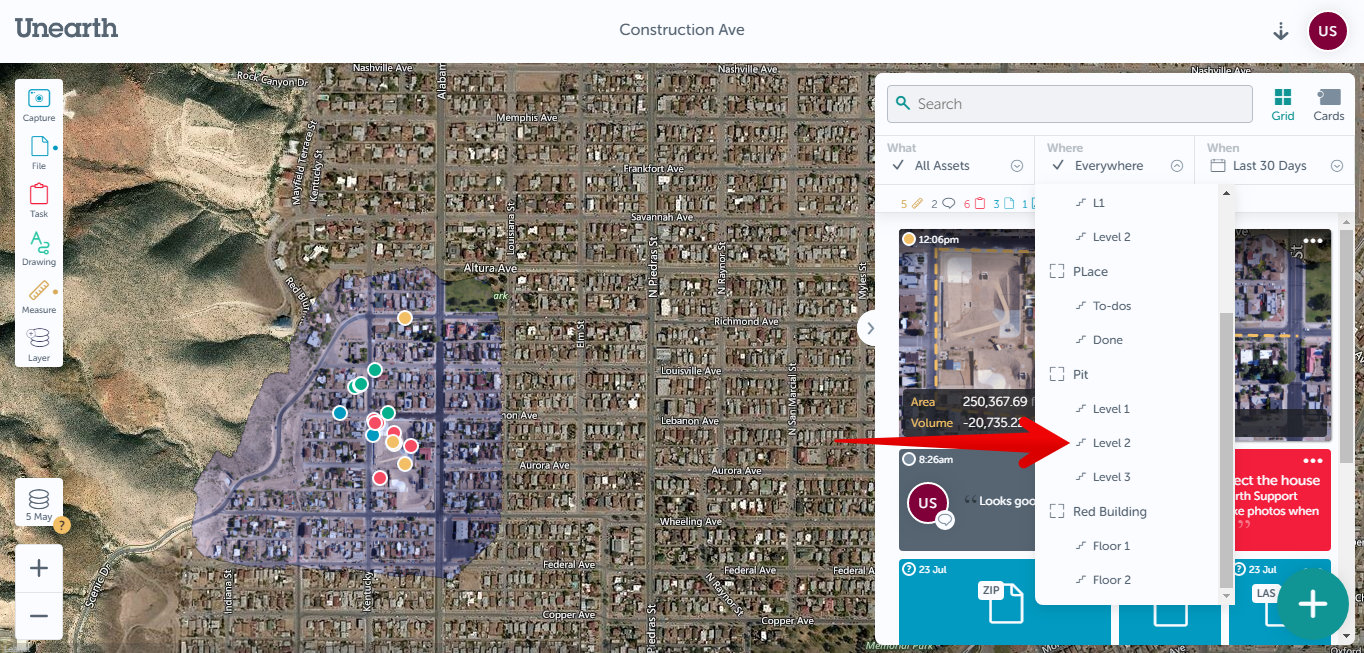 This is what it will look like after filtering:
Congrats, you've done it! To stop seeing only filtered content, you can go to the "Where" filter and select "Everywhere".
If you run into any issues or have any questions, please reach out to us at support@unearthlabs.com.