Unearth's OnePlace software has a robust set of tools to annotate both plans and aerial imagery. Getting started is simple:
1. Click on the "Drawing" icon from either the '+' menu in the bottom right or the toolbar in the upper left corner of the screen. This will take you to the "Drawing" screen.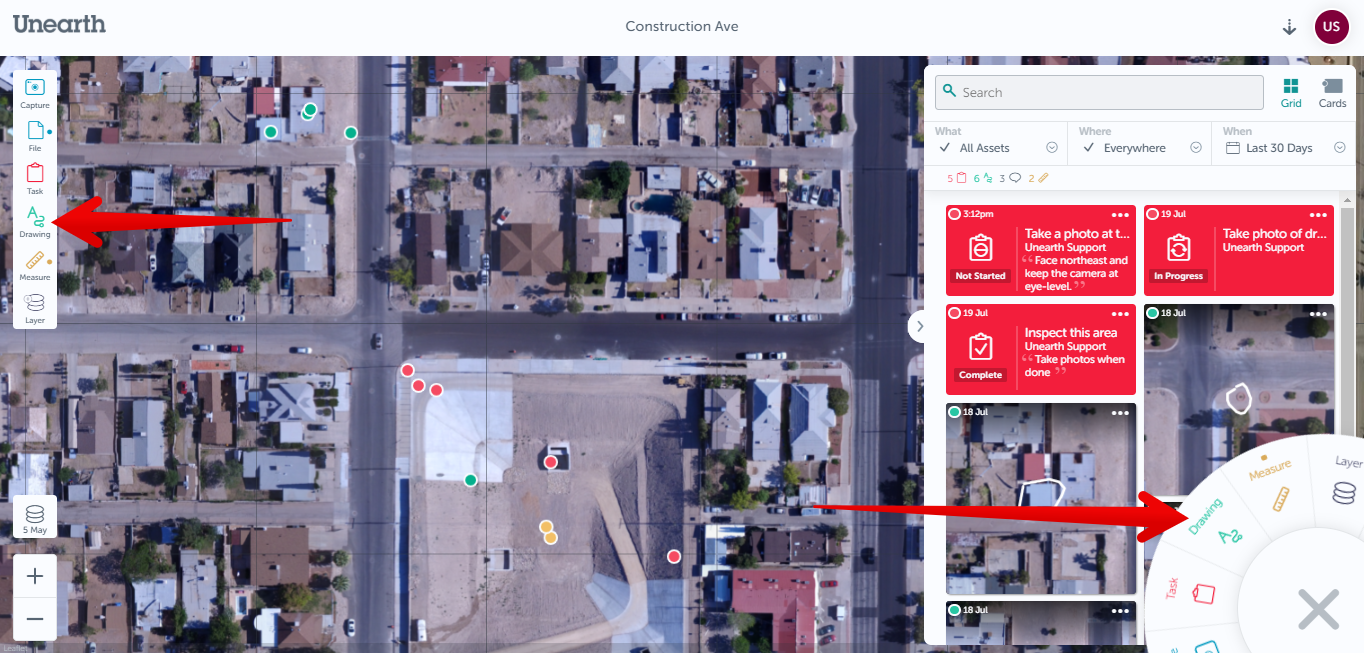 2. Create your drawing. You'll notice a drawing toolbar on the left of the screen with eight different options to click on. Here is an overview of the different tools, starting from the top of that toolbar:
The 'Finger' icon lets you move the map.
The 'Palette' is a freehand drawing tool.
The 'Add Text' icon allows you to add text.
The 'Placemarker' lets you place signs and symbols.
The 'Line' is for drawing straight lines; it also provides distance measures.
The 'Polygon' creates freeform polygons.
The 'Circle tool' draws perfect circles; it also provides a radius measurement.
The 'Square tool' makes perfect squares and rectangles; it also provides length/height measurements.
At the bottom of the screen, you'll notice a toolbar to select colors, as well as solid or dashed lines.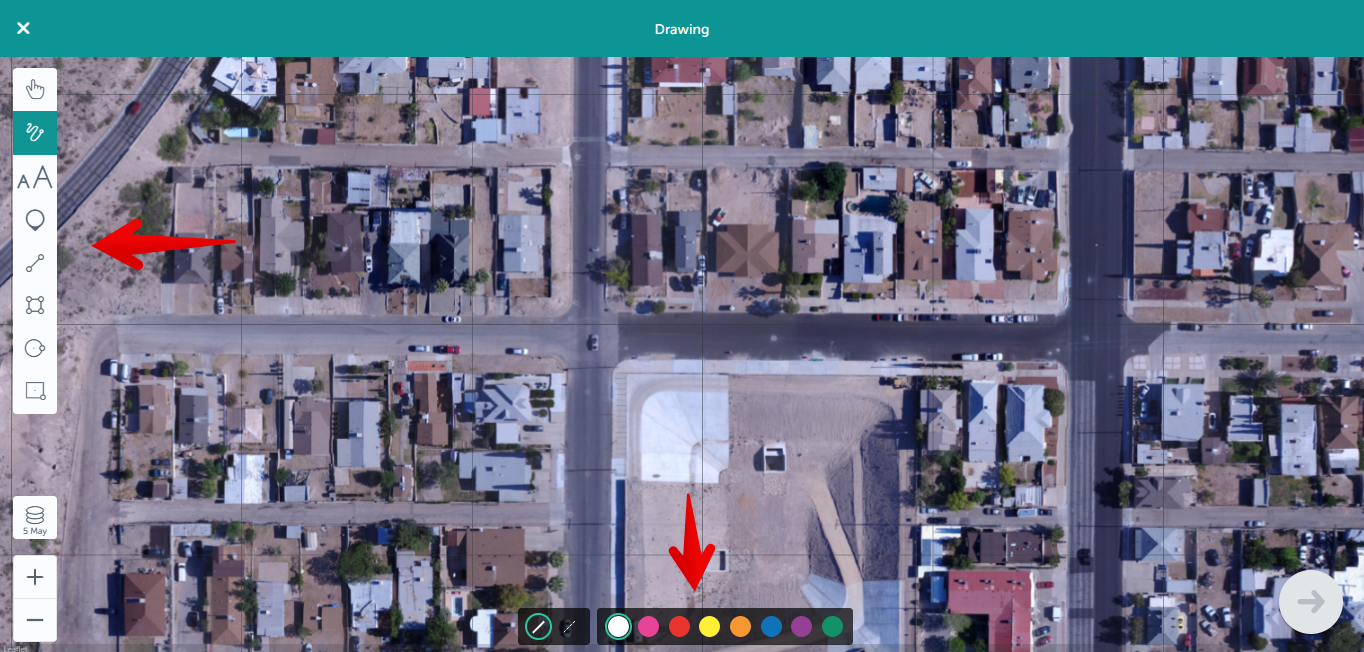 3. When you're done drawing, be sure to click on the arrow in the bottom right corner of the screen to save it.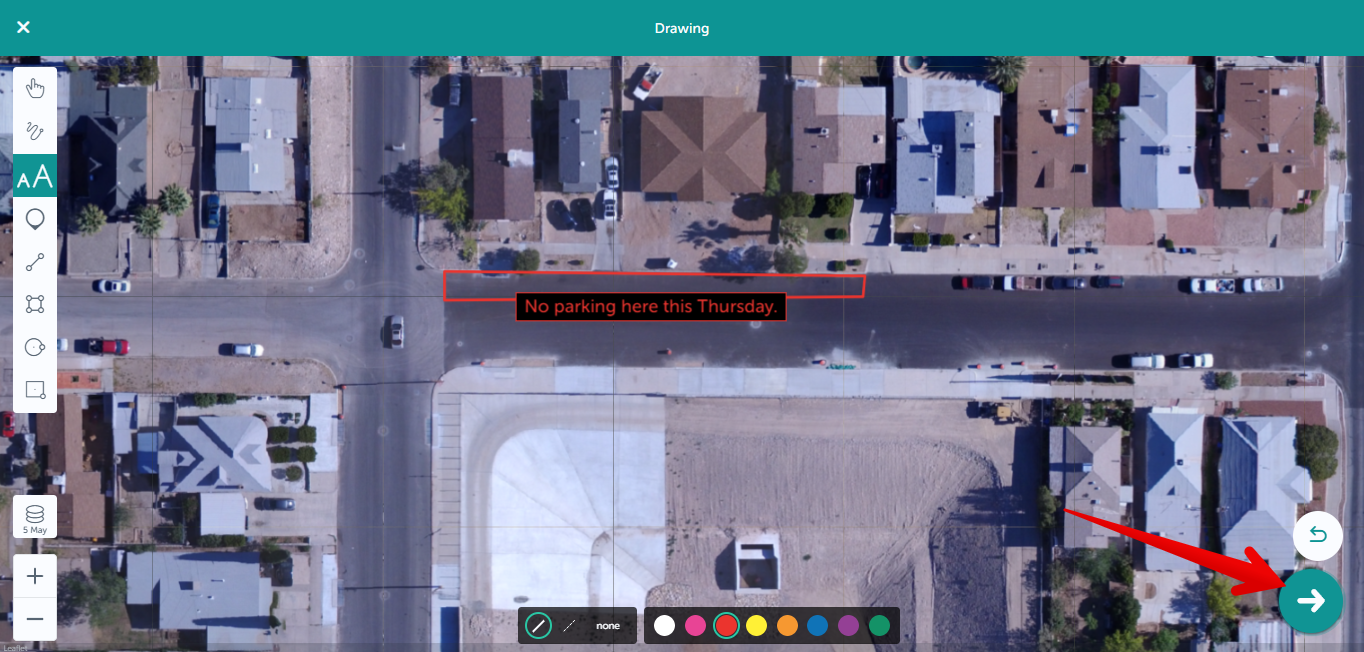 If you have any questions, please reach out to us at support@unearthlabs.com!