Adding layers on top of aerial imagery of your site is one of our software's most valuable features. It's simple to get started.
Note: To upload your shapefile as a layer, make sure that all of your relevant shapefiles are in one .zip file. Then, complete steps 1-4 below using that .zip file. You won't have to do step 5.
Go to the "Layers" menu in the lower left.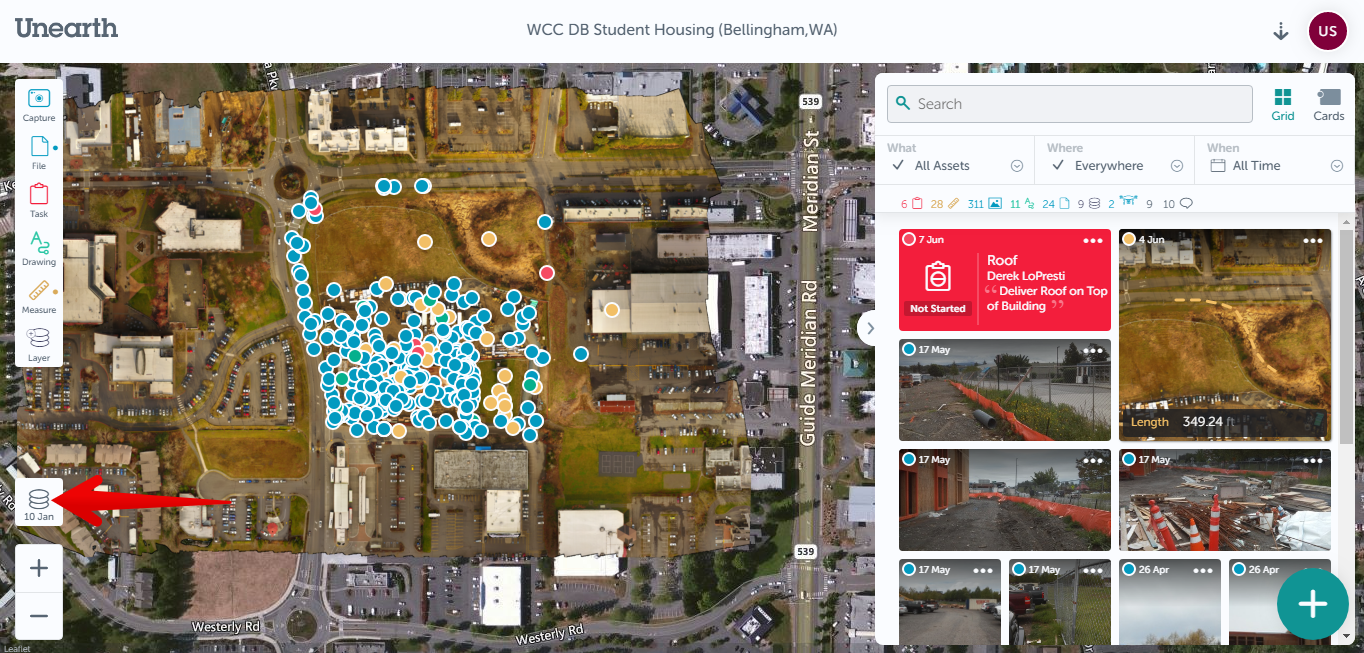 2. On the "Layers" menu, click the '+' button at the top.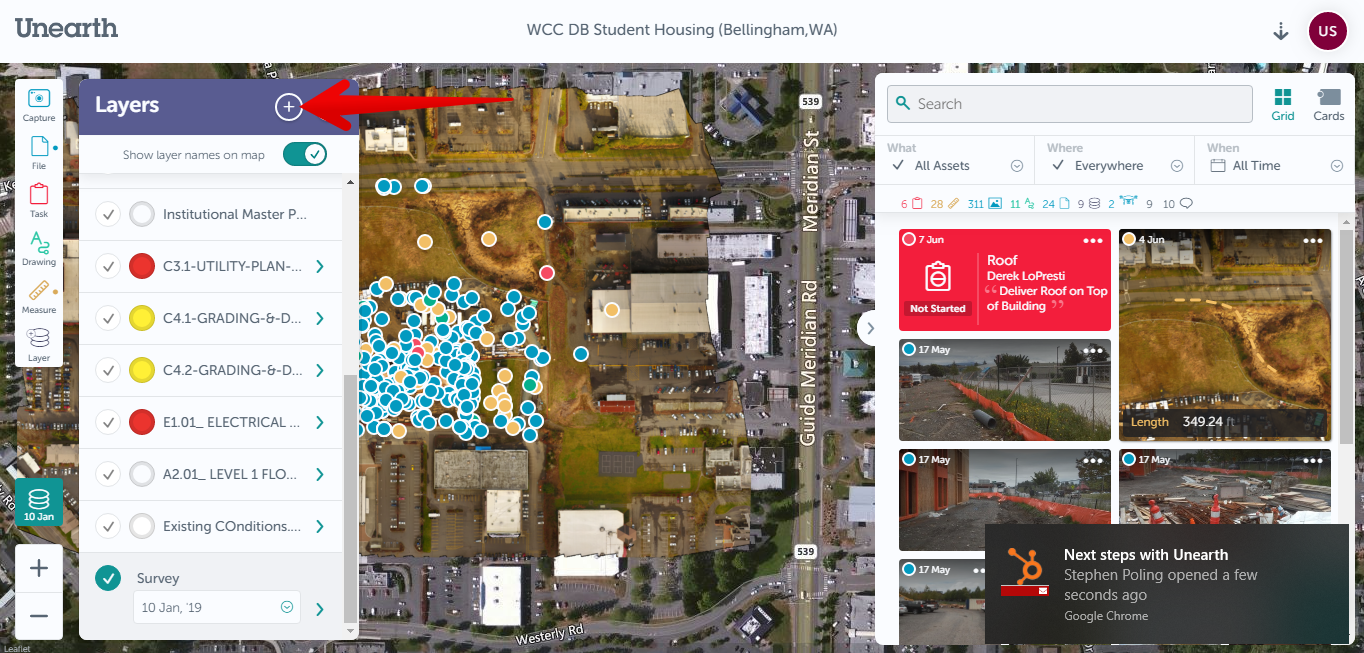 3. A window will open for you to upload your files. Select the files you'd like to upload, and then click on "Upload" in the lower right of the window.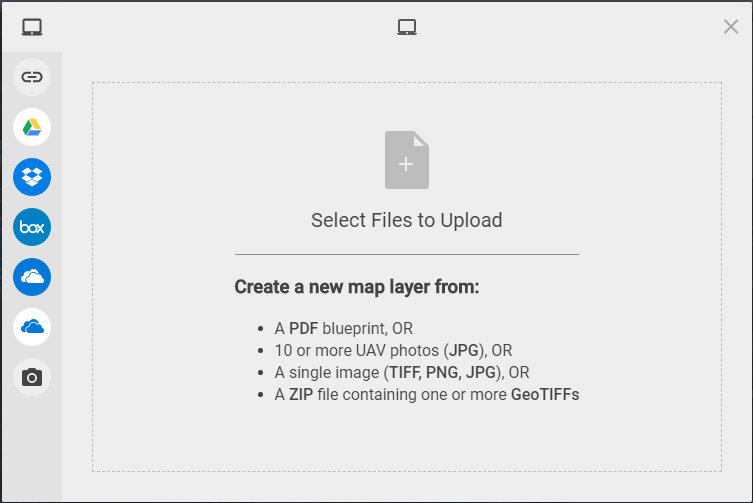 4. From this screen, click the purple layers icon for the file you'd like to overlay on top of your site. This will generate the plan layer for you and then will take you to the staking screen so you can align the blueprint to your site.
5. To align your plan to your project, select a point on the plan and then select its corresponding location on the map, or enter its lat/long, if known. Click again on your plans to place another set of stakes. You will need a minimum of three stakes-placed before you can complete the alignment. Once you've placed your stakes, click the arrow in the bottom right corner to complete your alignment. On the next screen, click the "Save" button again.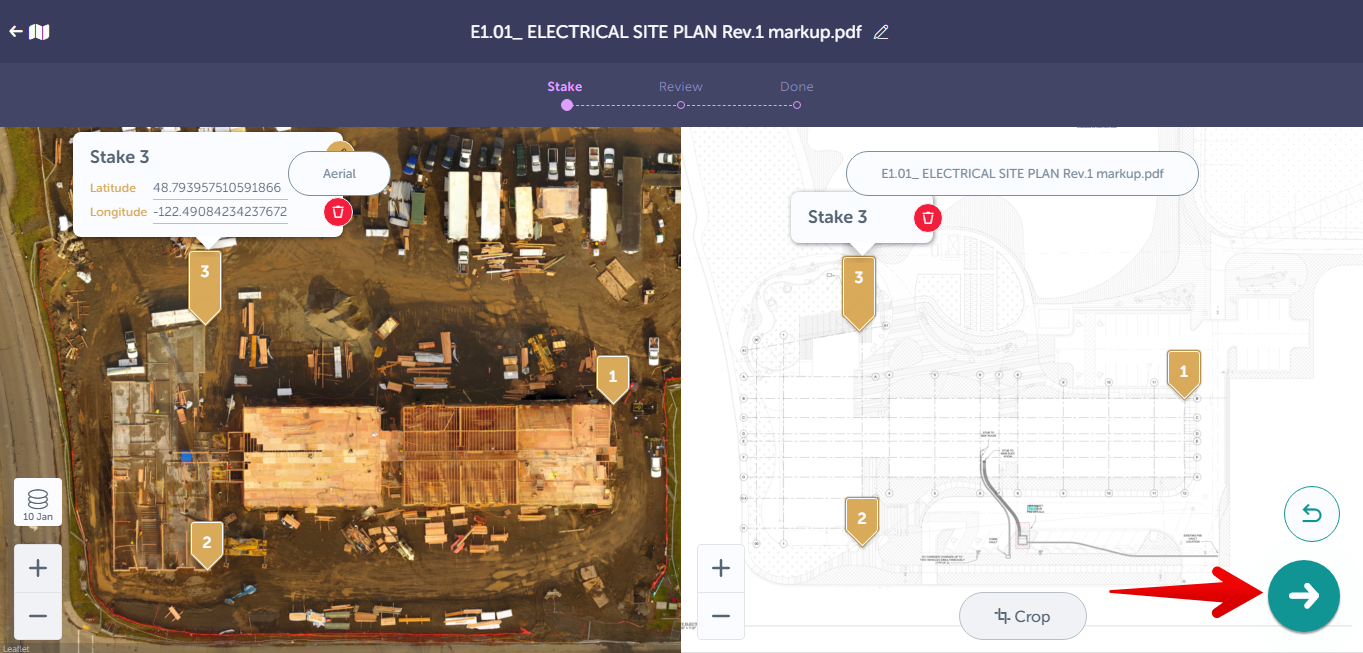 Occasionally, plans will need more than three stakes to be aligned properly. If upon completing your overlay the plan seems skewed, you can edit the layer to adjust the current stakes or add more.
If you're having trouble reach out to support@unearthlabs.com or use our chat service to send us a message!