You can upload photos that are saved to your device, or you can take photos directly from Unearth's OnePlace software.
1. To upload a photo from your device, select the "File" tab, and then "Image". To take a photo and have it uploaded to OnePlace, select the "Capture" tab.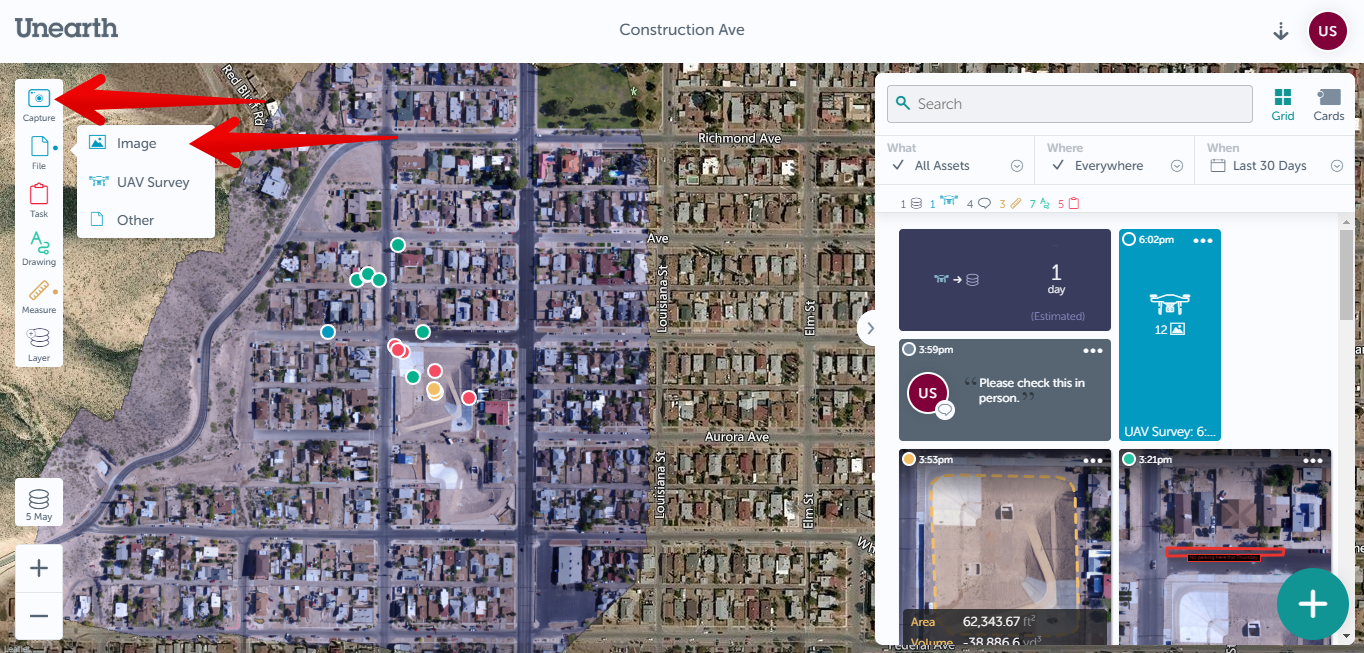 2. In the next window, choose which photos to upload or take a photo. (The image below shows the screen for uploading a photo).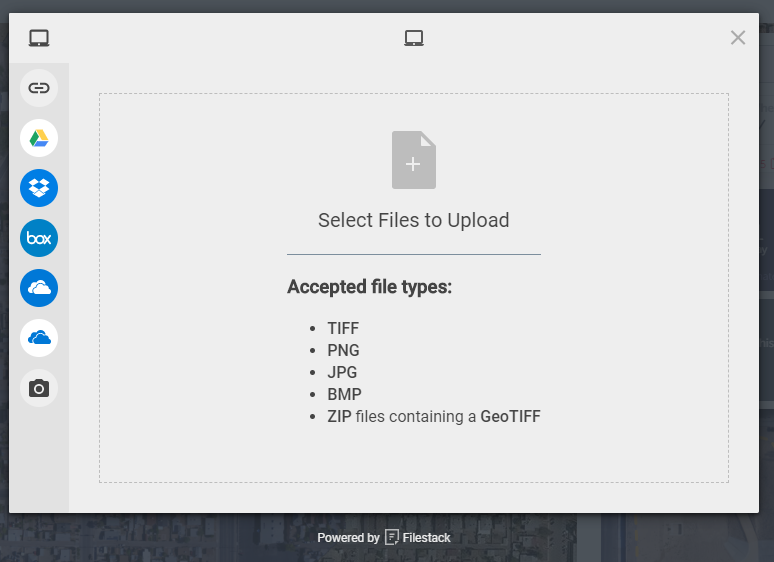 3. Once you have uploaded your file or taken your photo, our system will use the metadata to automatically locate them on your site. If the files are from offsite or don't have metadata, you will see an alert pop up. If that happens, click the icon with a number and question mark to manually adjust their location on the map.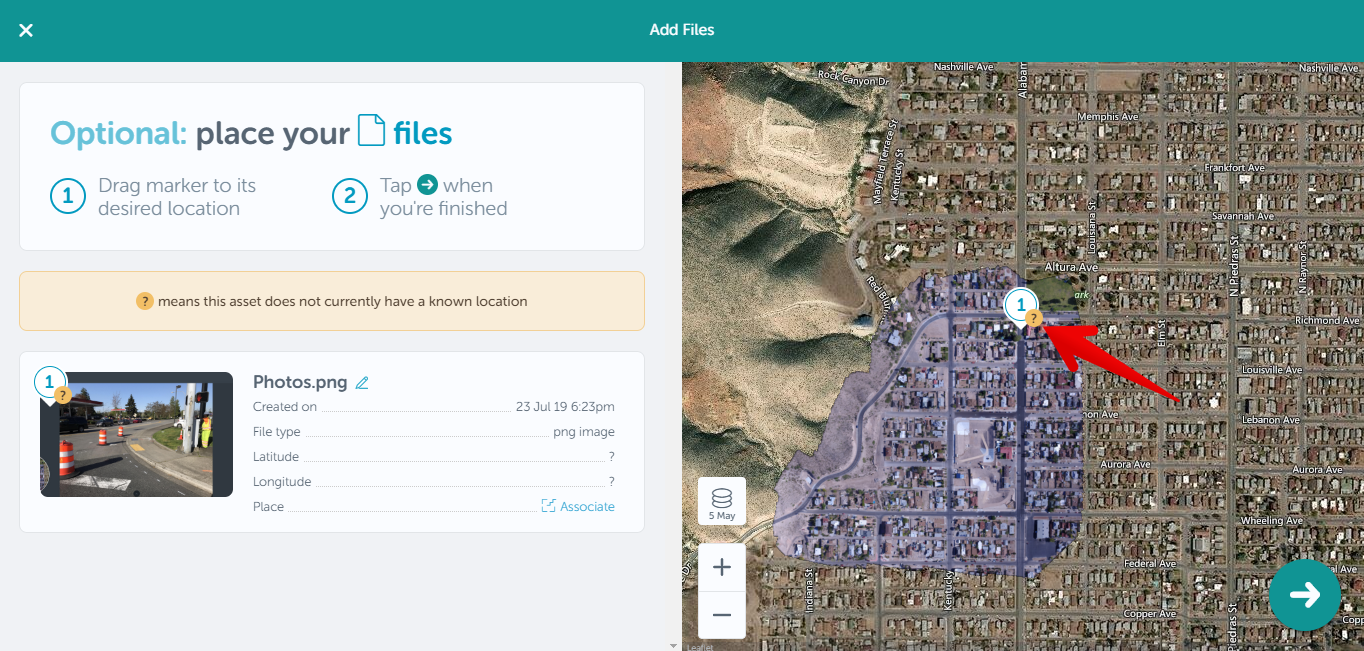 4. Click the arrow in the bottom right corner to confirm and your photo will be stored in our system with its new location.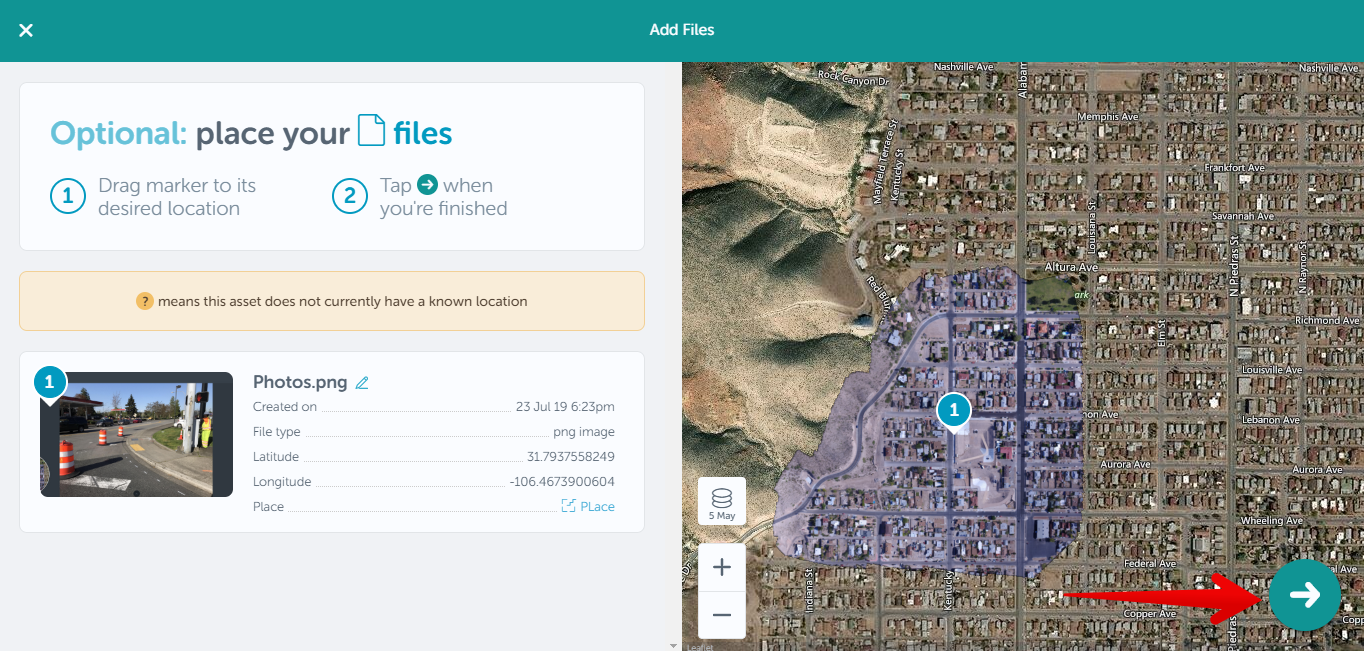 Well done! If you run into any issues or have any questions, please reach out to us at support@unearthlabs.com.