When overlaying multiple plans or when you need your plan layer to stand out more against aerial imagery, changing the color of your plan layer is extremely helpful.
To change the color of a layer:
1. Open the layers menu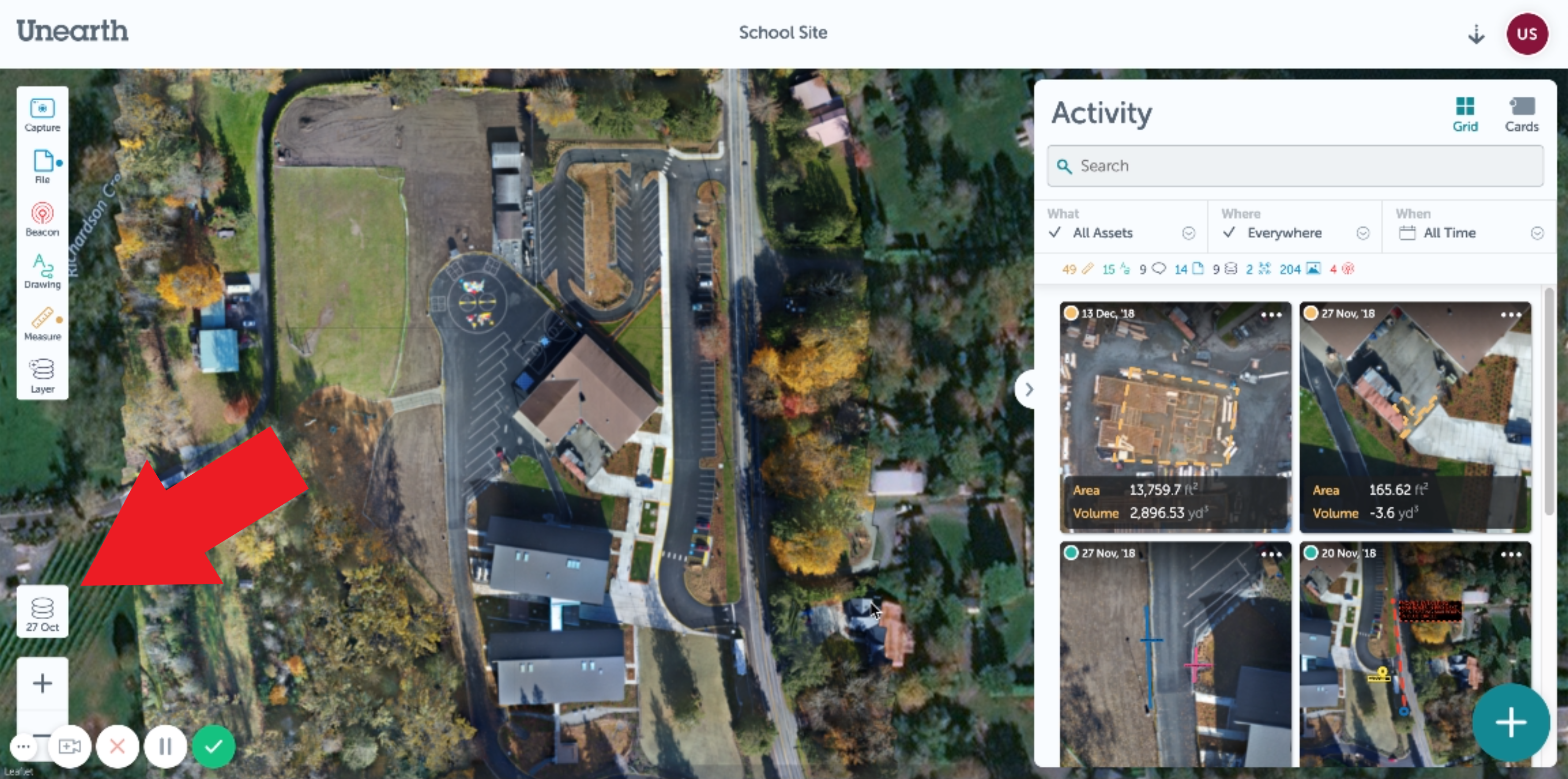 2. Select the layer you want to change the color of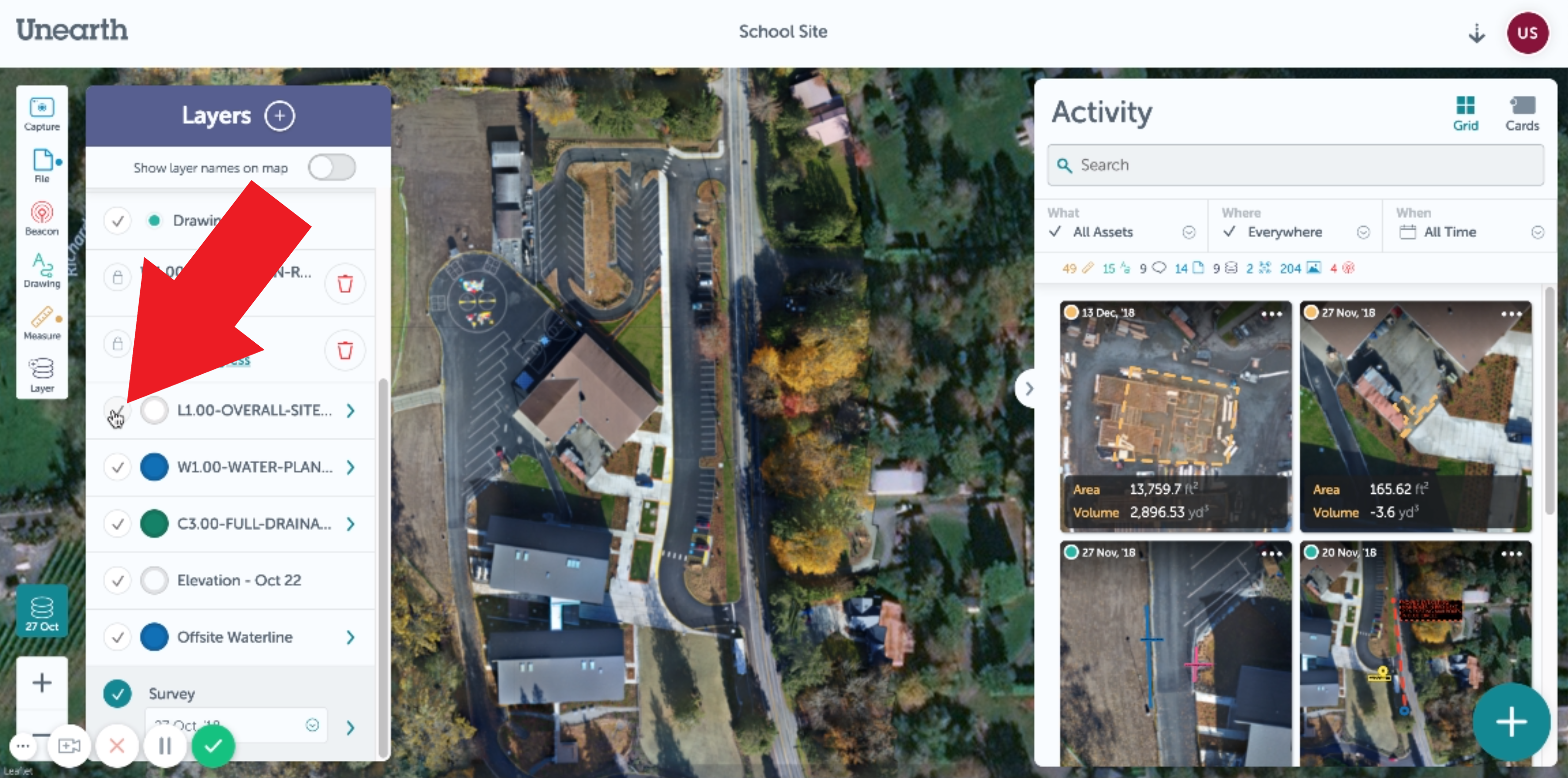 3. Click the caret to the right of the layer you want to change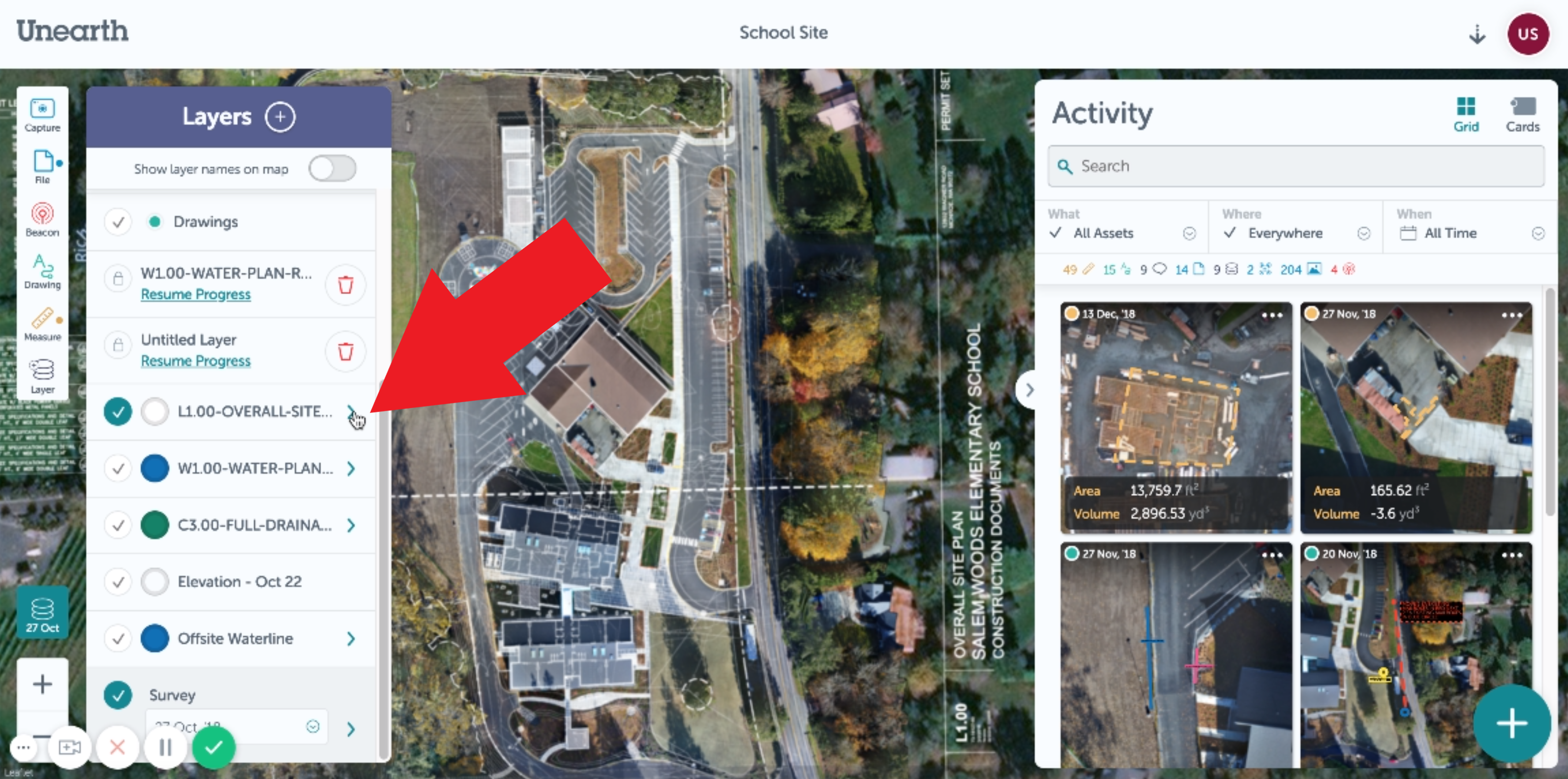 4. Choose a new color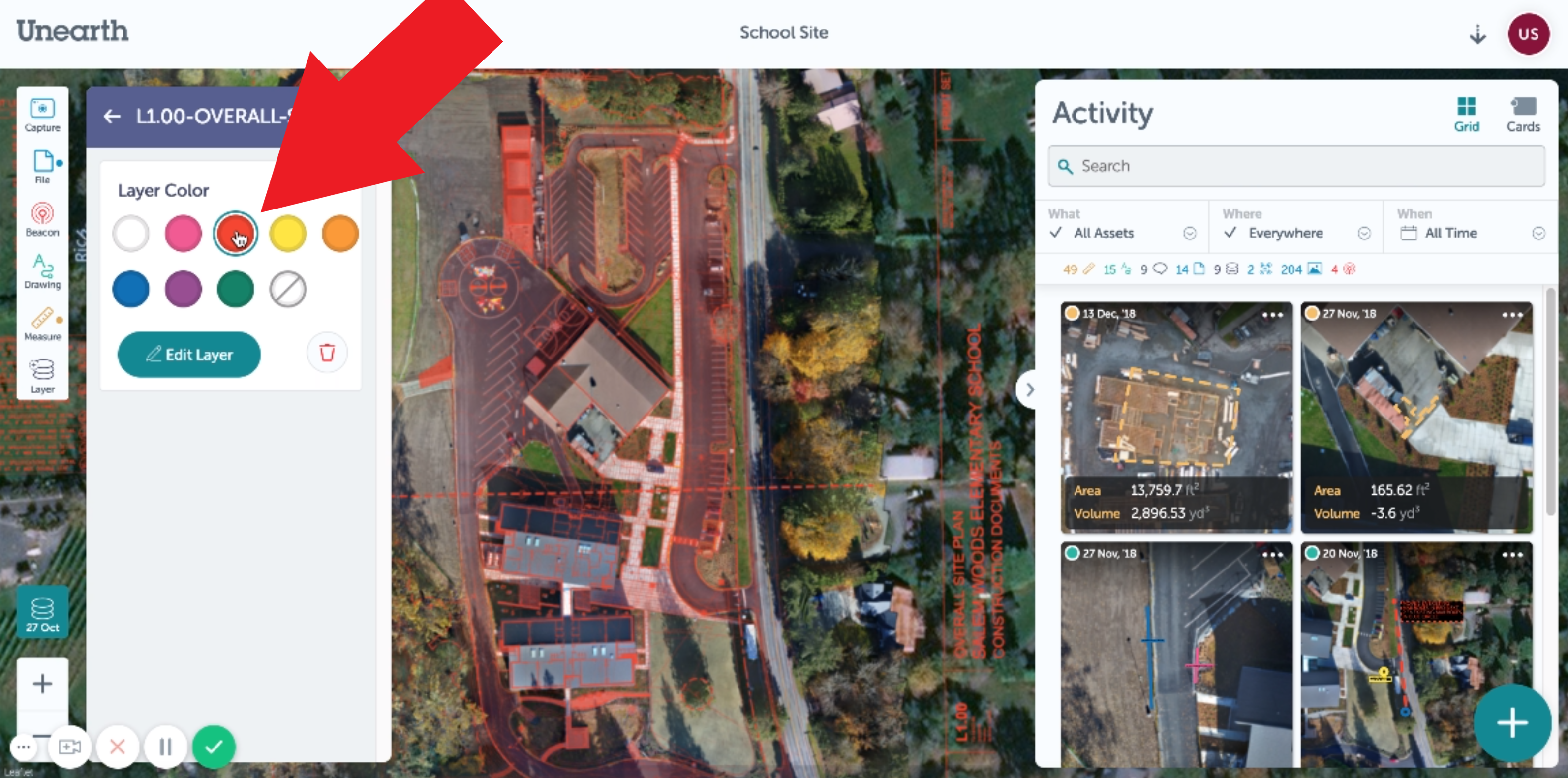 5. Click the back arrow in the colors panel, and then click anywhere outside the panel to return to the map.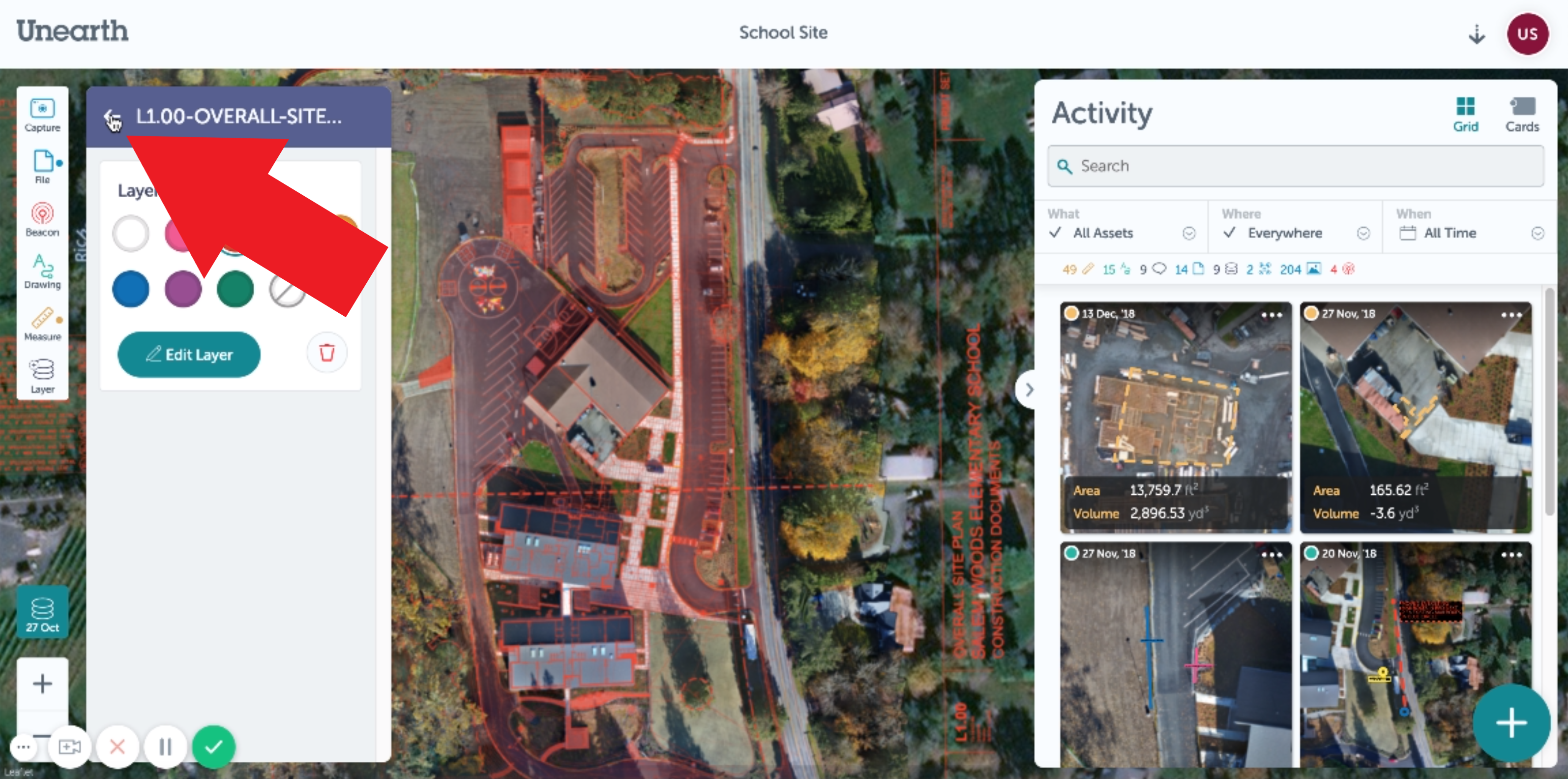 The plan will now show in the new color you selected!
If you run into any issues, please reach out to us at support@unearthlabs.com.