Unearth OnePlace is designed to make it easy to bring collaborators into the platform, but we also understand that sometimes you will simply want to capture what's on your screen and put it in a PDF.
Before exporting your PDF, be sure whatever content you want to capture is displayed on the screen.
1. Click the 'download' arrow in top right of the screen.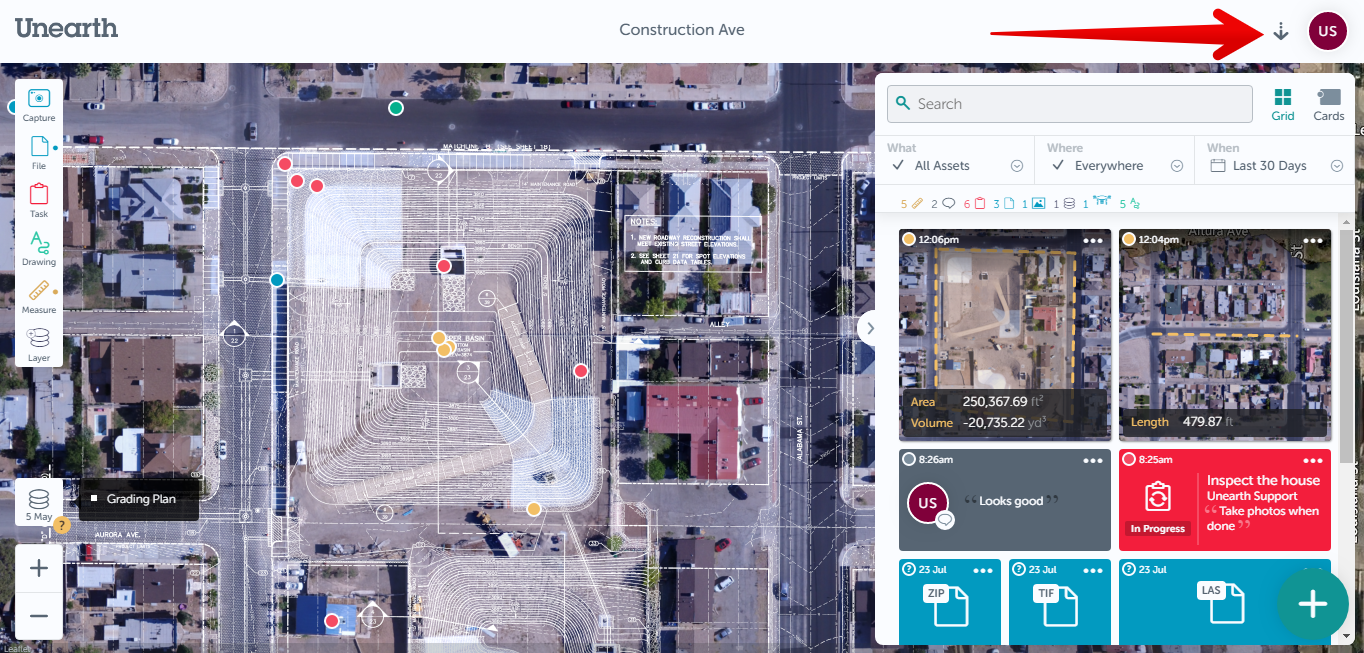 2. Select the size you would like your export to be, with current view simply taking a screenshot of everything as it appears on the screen. Then select "Save" in the lower right.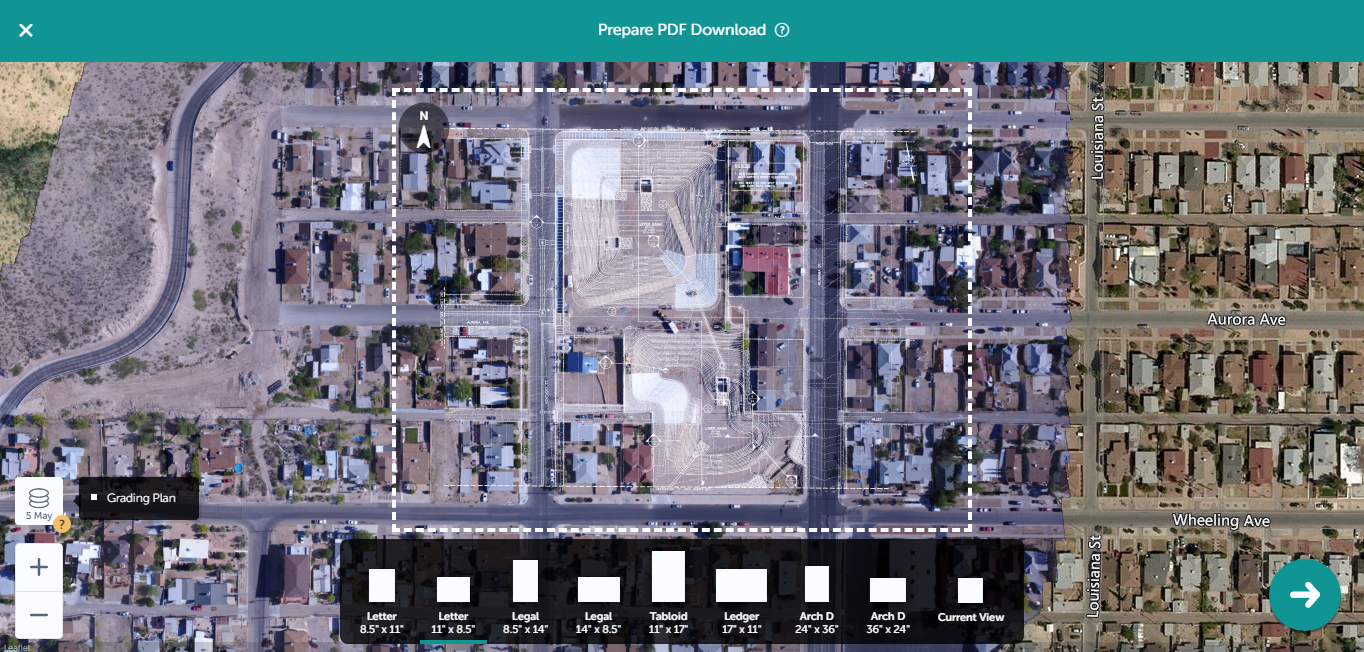 3. Your PDF will automatically download to your downloads folder, from there you are free to share it however you want!
4. Open, print or send your PDF. In the example below exported as Letter, you will notice a legend detailing all activated layers, and scale at the bottom of the page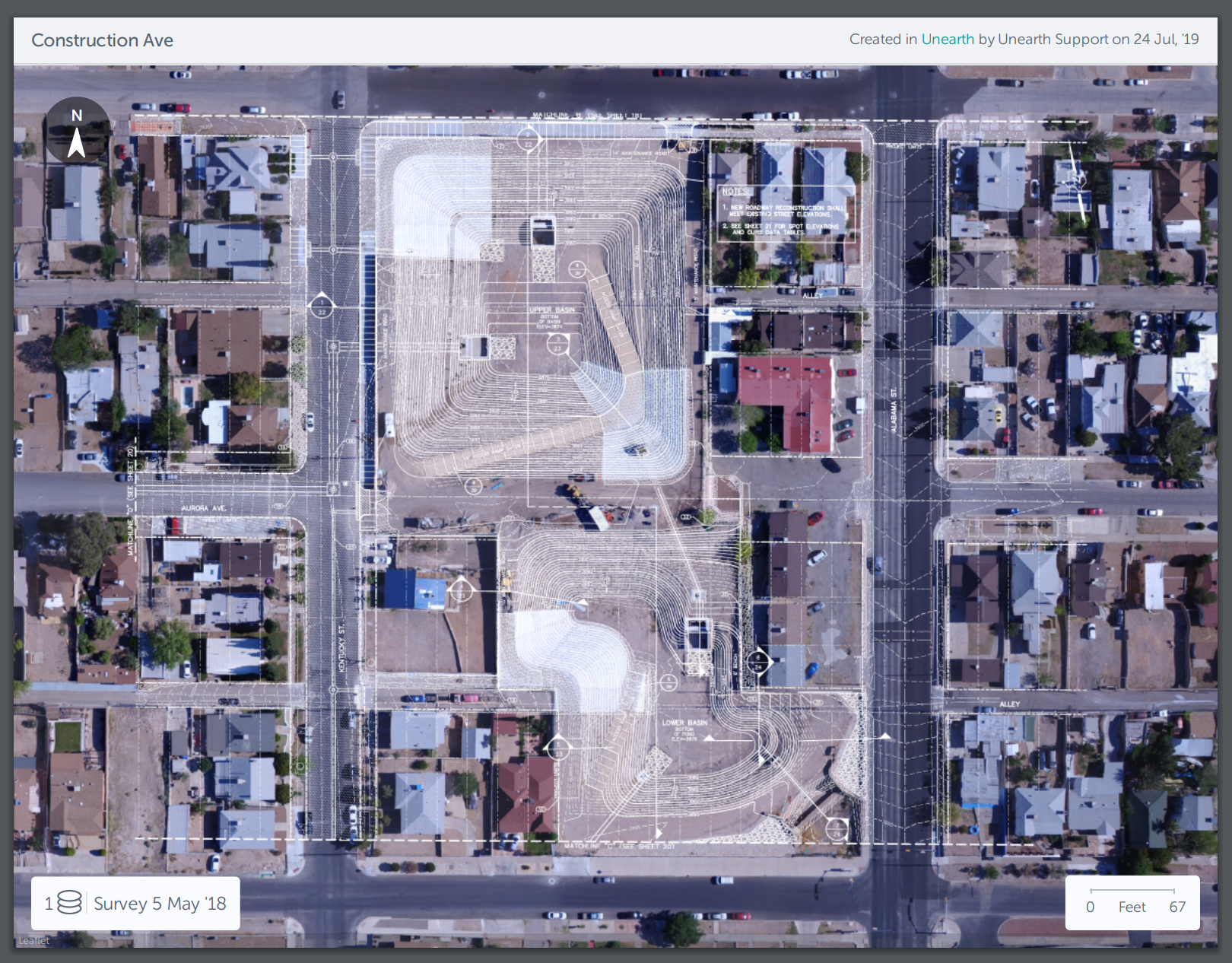 That's all there is to it!
If you run into any issues, please reach out to us at support@unearthlabs.com.