Simple area, volume, and cut/fill measurements are one of the biggest advantages of using Unearth for your construction data. NOTE: To get volume and cut/fill data, you must have a drone survey uploaded into the system.
1. You can open the measurement tool from two places:
By clicking the '+' button in the bottom right corner;
From the toolbar in the top left of your screen.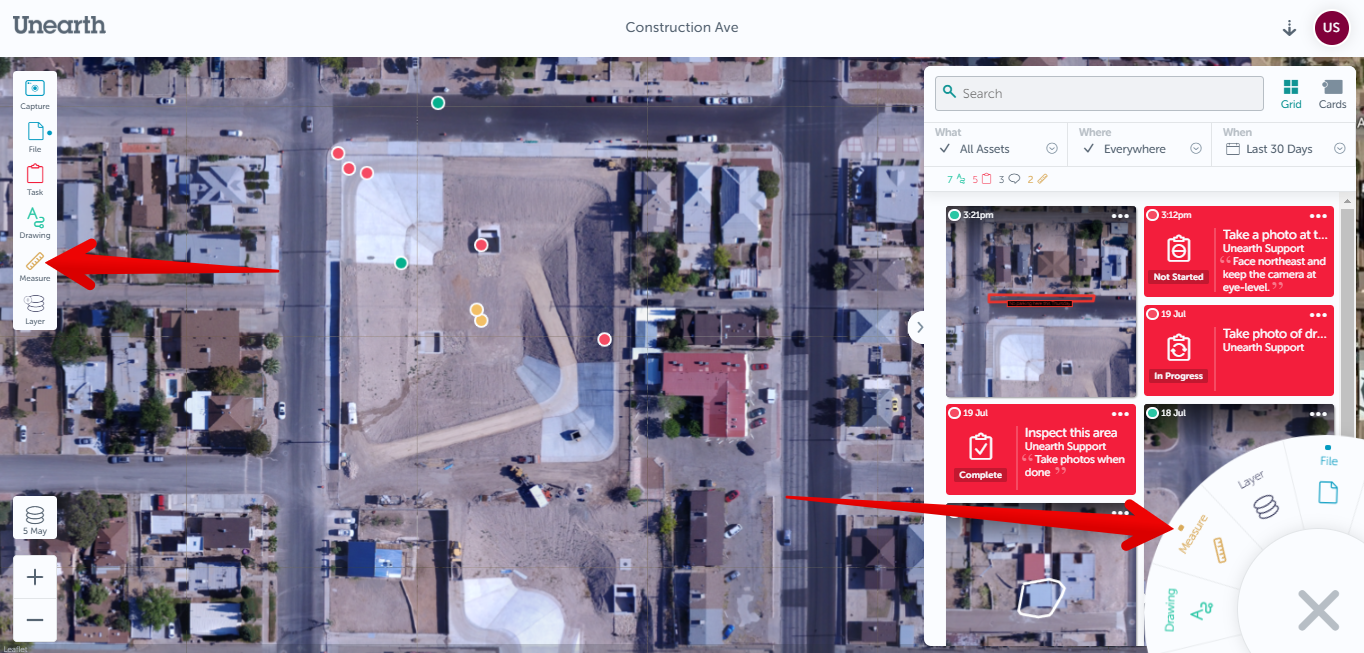 2. From there, click the map to start placing points around the area you would like to measure. To finish your measurement, click on the first point to placed to complete the polygon.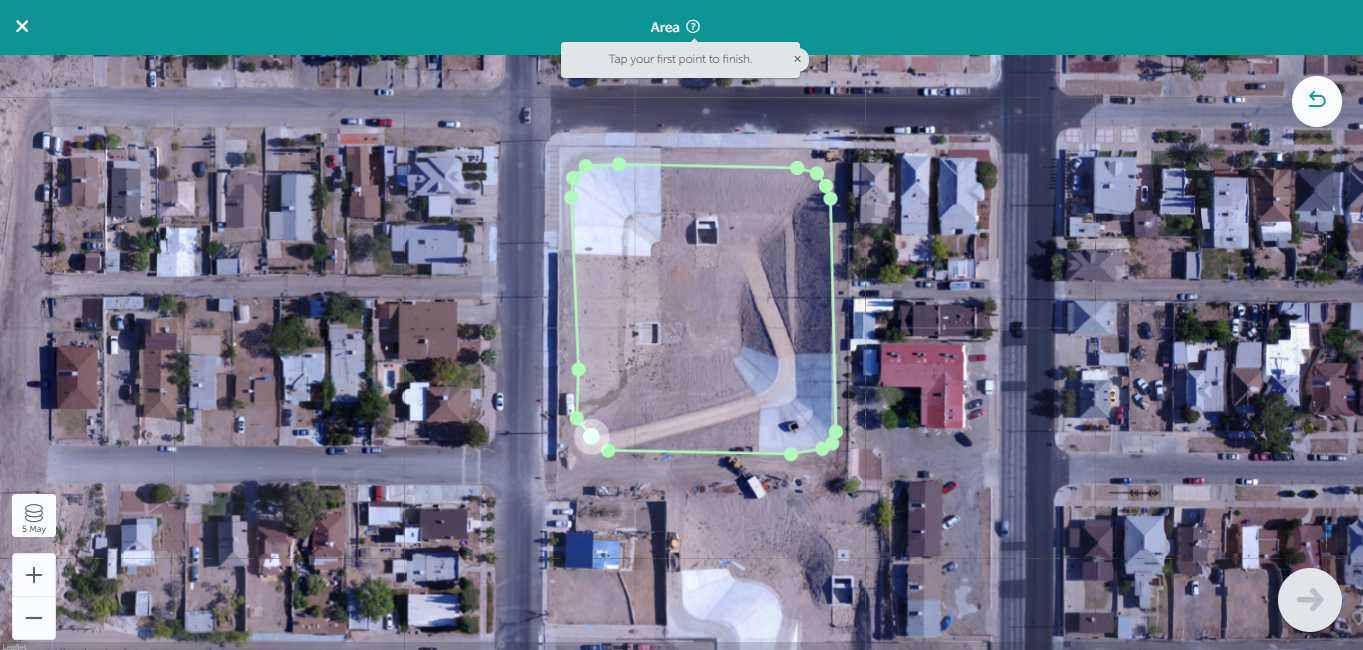 3. Once you've closed the measurement, Unearth will begin automatically calculating the area and the volume (if you drew the shape on a drone survey). If you'd like to save the measurement to your activity feed, click the arrow in the bottom right corner of your screen.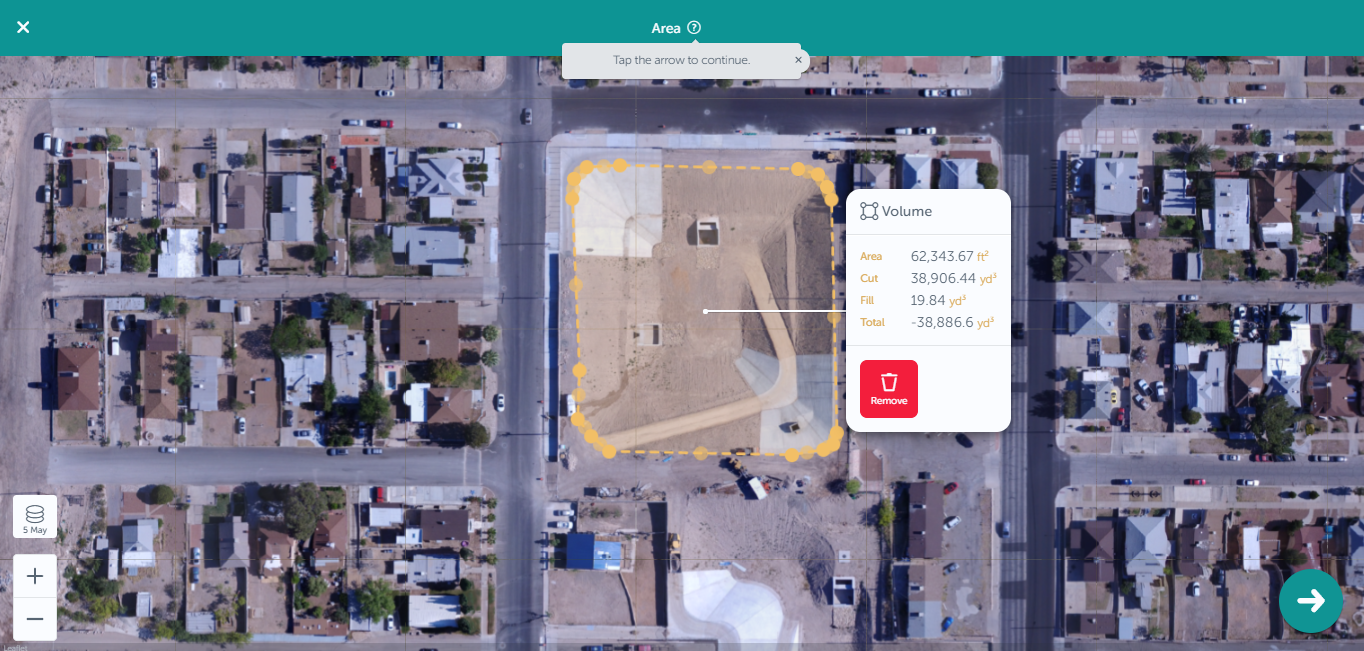 Keep in mind that if you have not uploaded a drone survey, only the area will be calculated. If you'd like to get volume data, please contact support@unearthlabs.com to get a drone flight arranged for you.