OnePlace V1 allows you to easily measure distance on both satellite and drone imagery. To get started:
Access the tool from the "Measure" icon in the tool bar.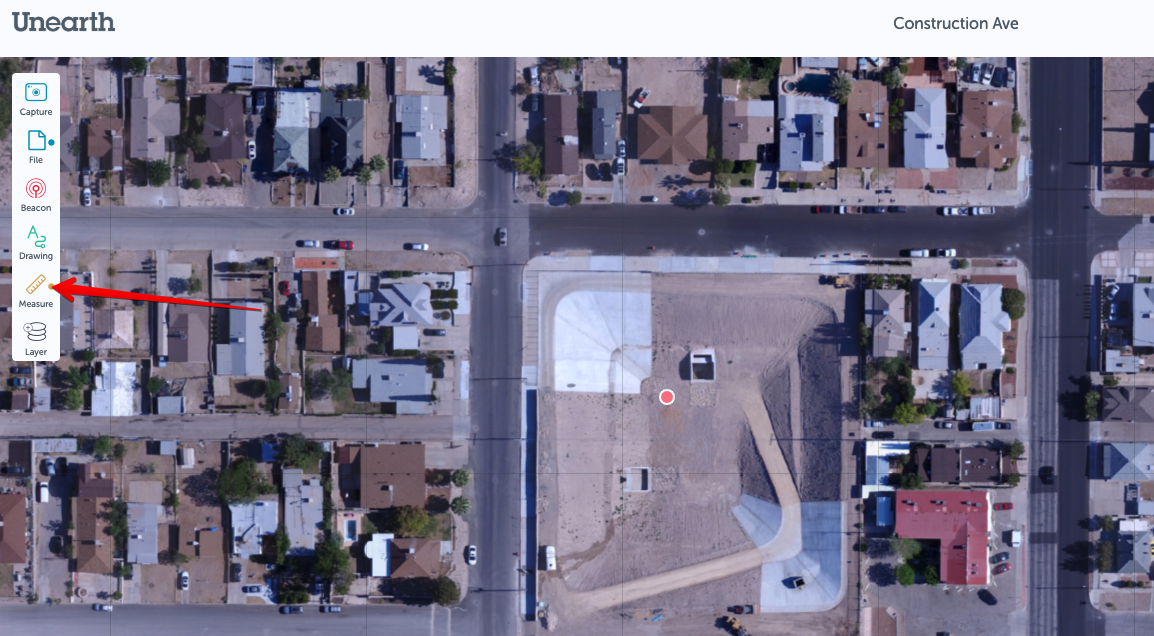 2. Select "Distance" to activate the correct measuring tool.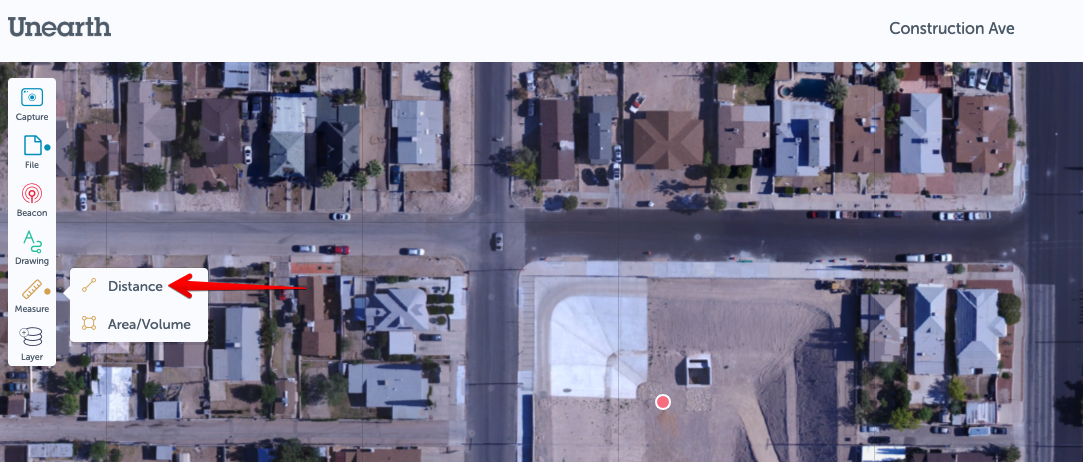 3. Start your measurement by clicking where you want to start your measurement on your site.

4. For a straight line measurement, click the end point of your measurement.

When measuring around a curve, click to add points around the curve of your desired measured distance.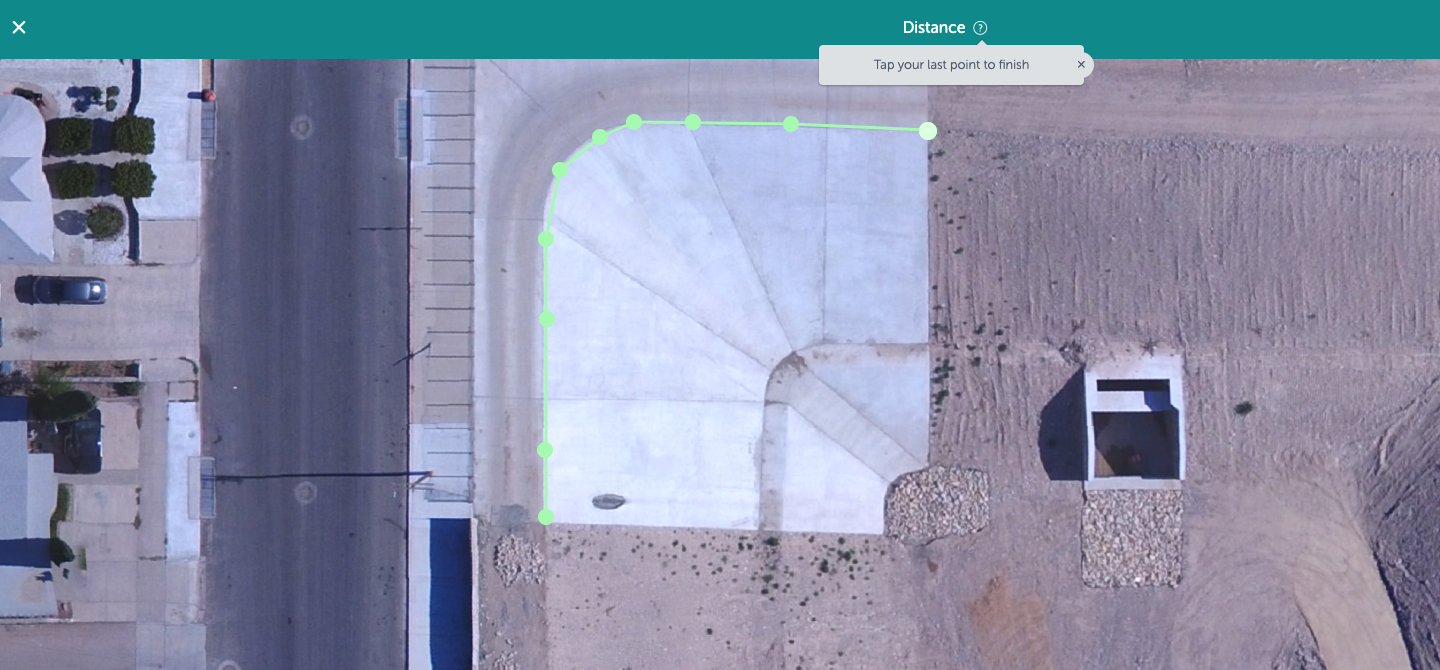 5. To complete your measurement, click again on the last point on your line.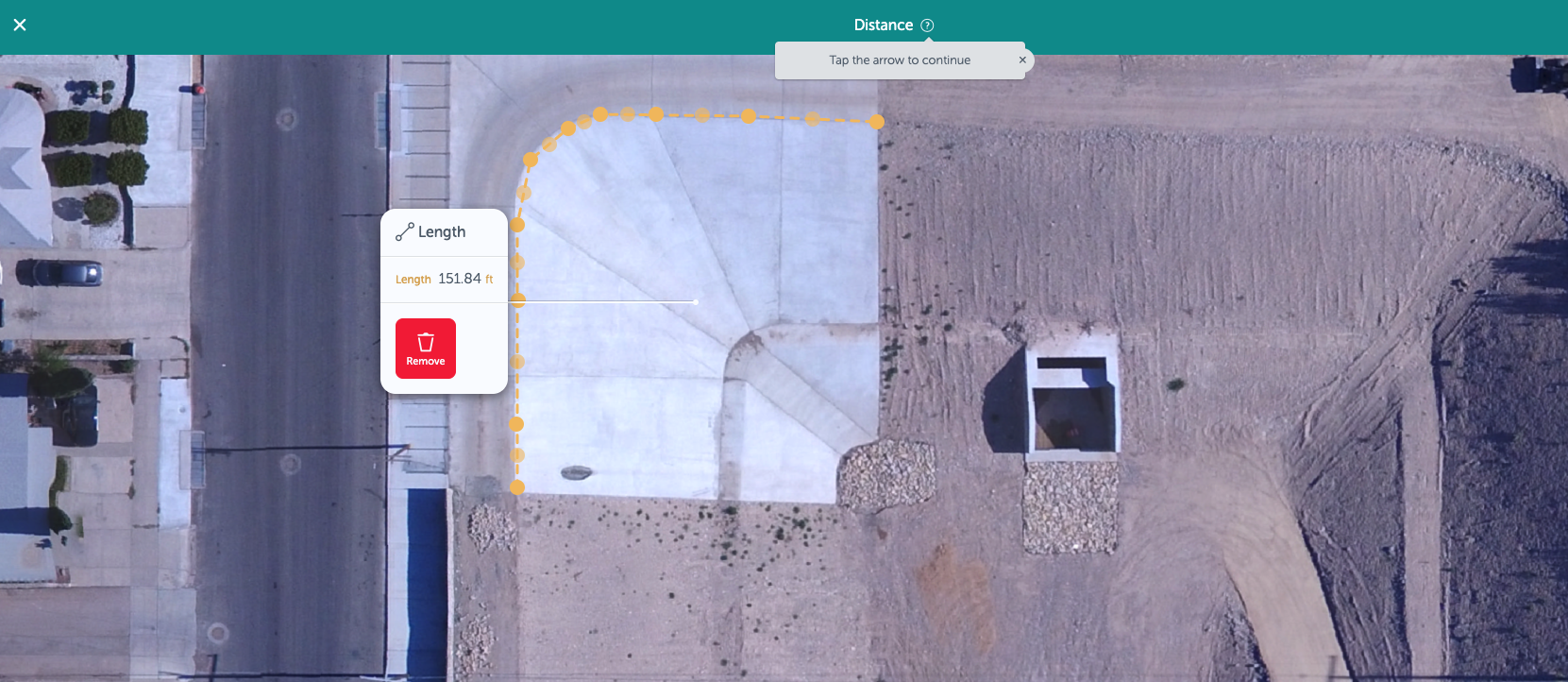 Click the arrow in the bottom right of the screen to save your measurement.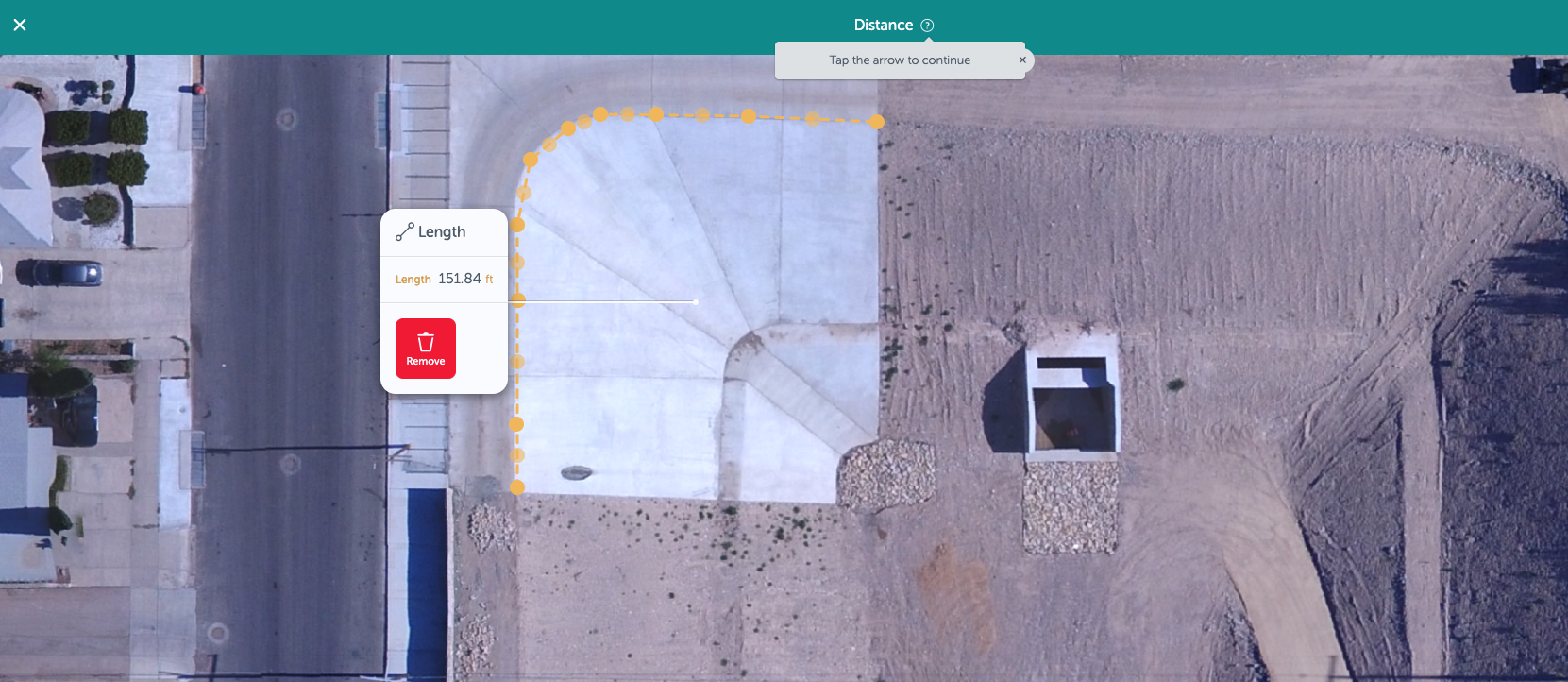 If you run into any issues or have any questions, please reach out to us at support@unearthlabs.com.