To change the name of your site, go to the "Sites" tab on your account Dashboard.
1. Find the site you want to rename and click on the three dots in the upper-right corner of the image. Then select "Edit Site Details."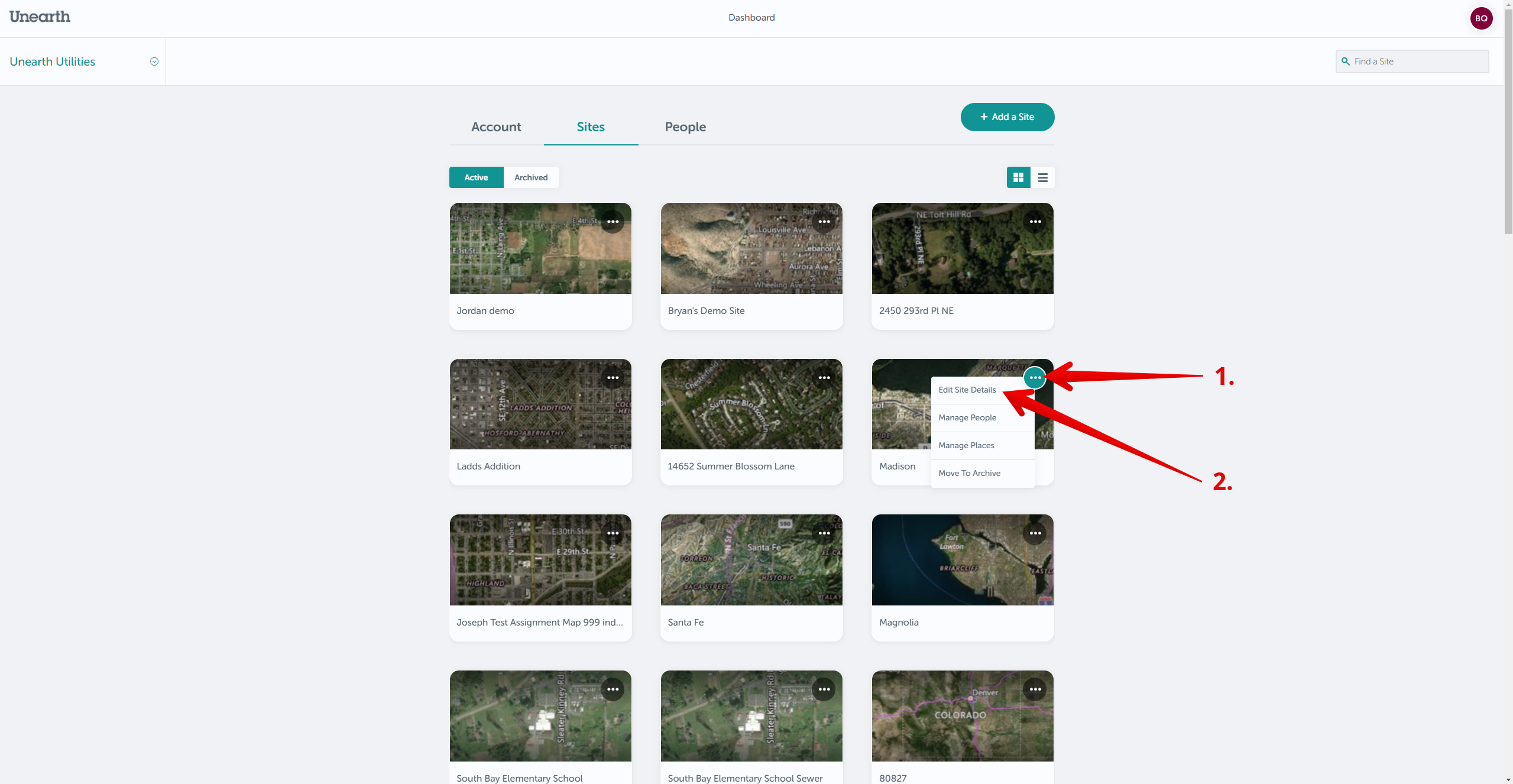 2. On the "Manage Site" page, click on the pencil icon next to the name of your site.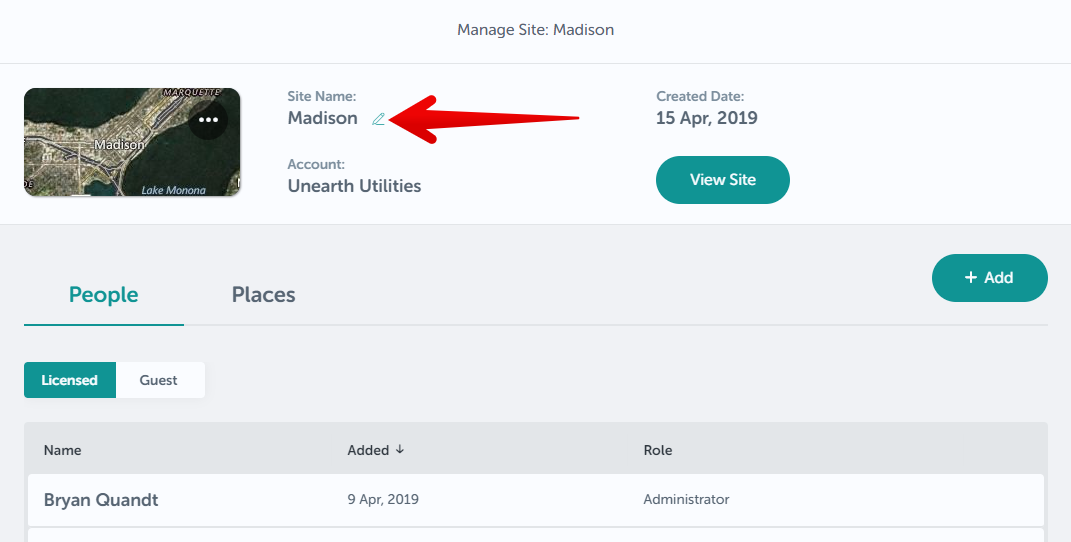 3. Enter in the new name, and then click anywhere on the page.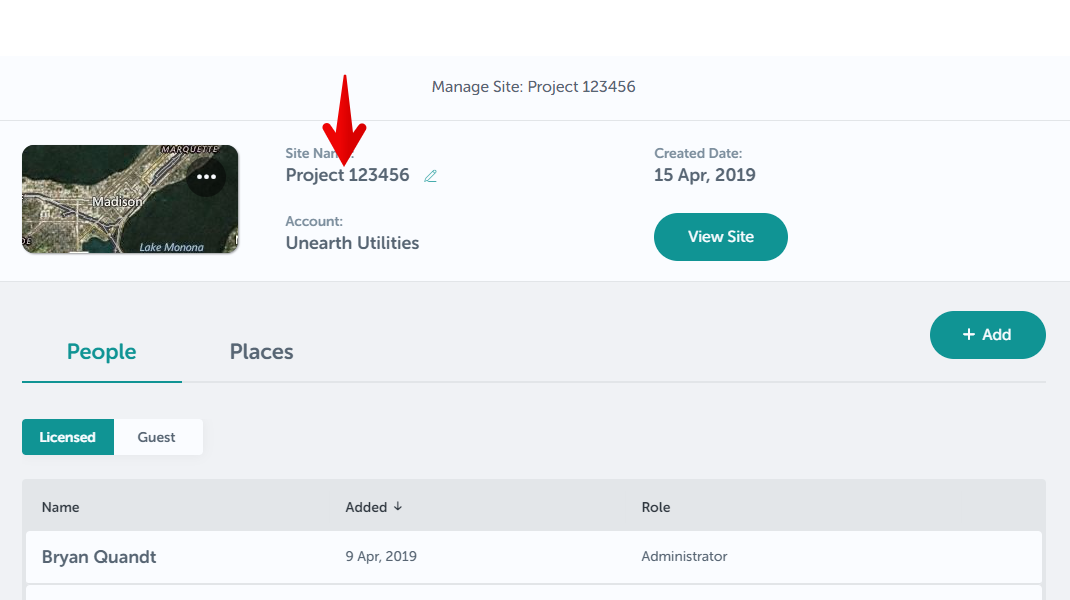 Your site will now display the new name when you view it. You can change the name of your site as many times as you'd like. If you run into any issues or have any questions, please reach out to us at support@unearthlabs.com.