Unearth OnePlace makes it simple to bring your team members into a conversation, or to bring in outside contributors for their input.
Here's how:
1. Click on an activity card in your activity feed to open up the thread view.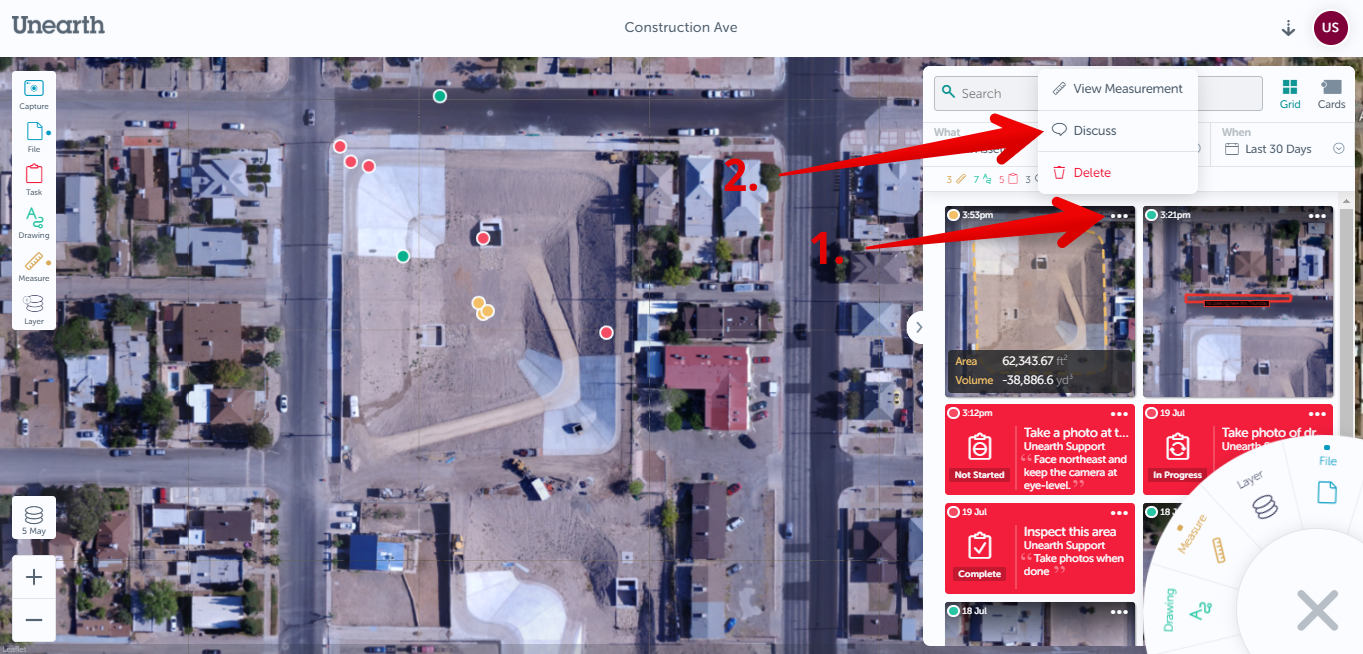 2. Click the caret in the top right corner, then click the '+' symbol.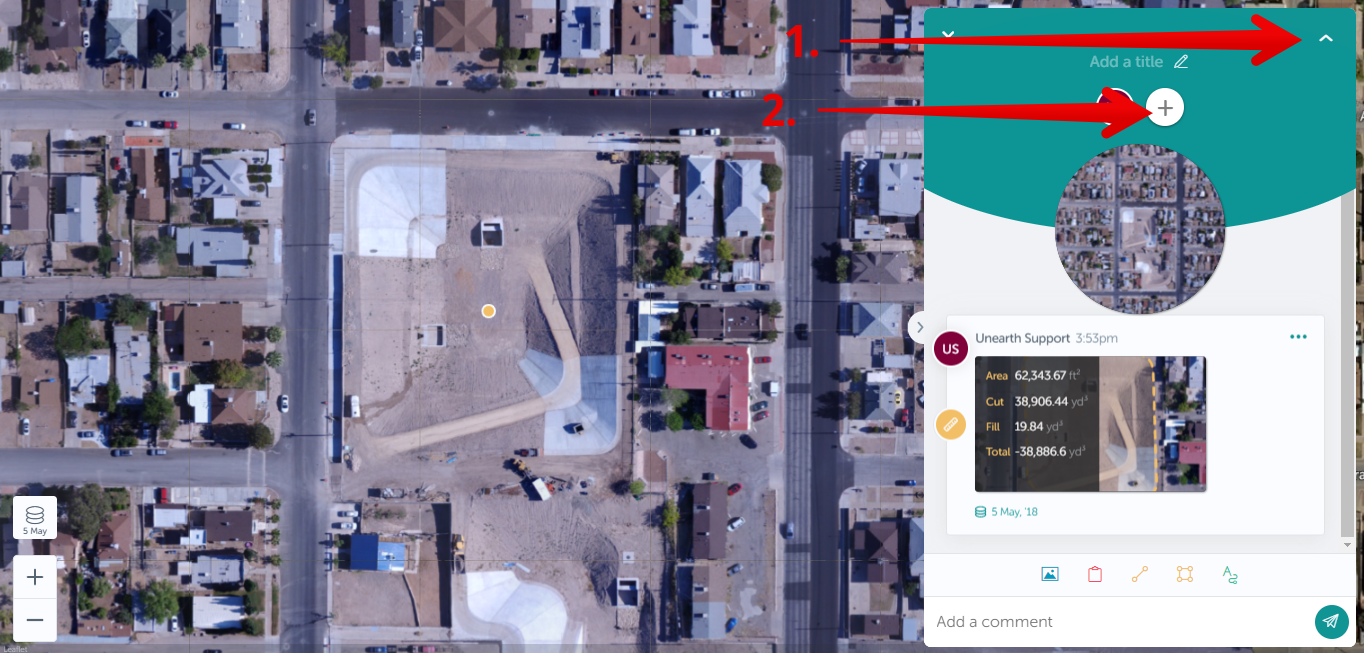 3. Either select a licensed user or enter an email or phone number to add an outside collaborator. Then click "Done" or "Send".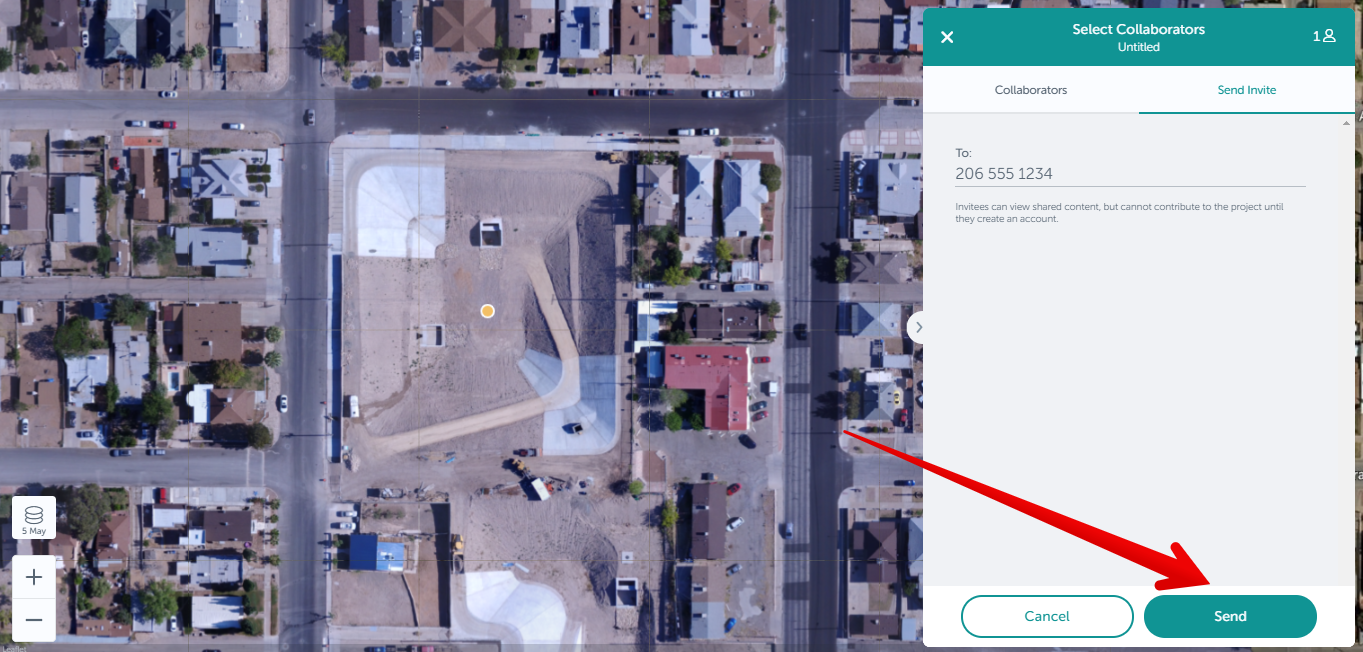 4. To add a photo, task, measurement, or drawing to the Discussion, select the appropriate button. To add a comment, type your comment, and then click the "Send".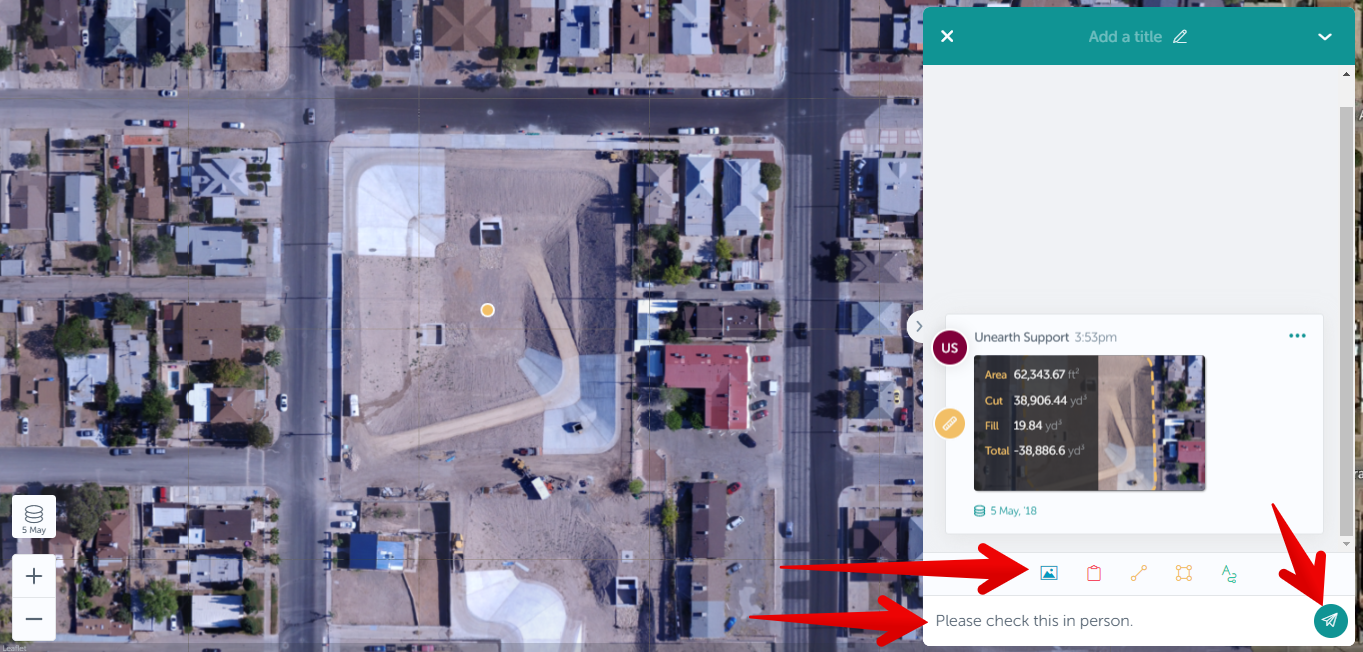 5. Exit out of the Discussion when you are finished contributing to it.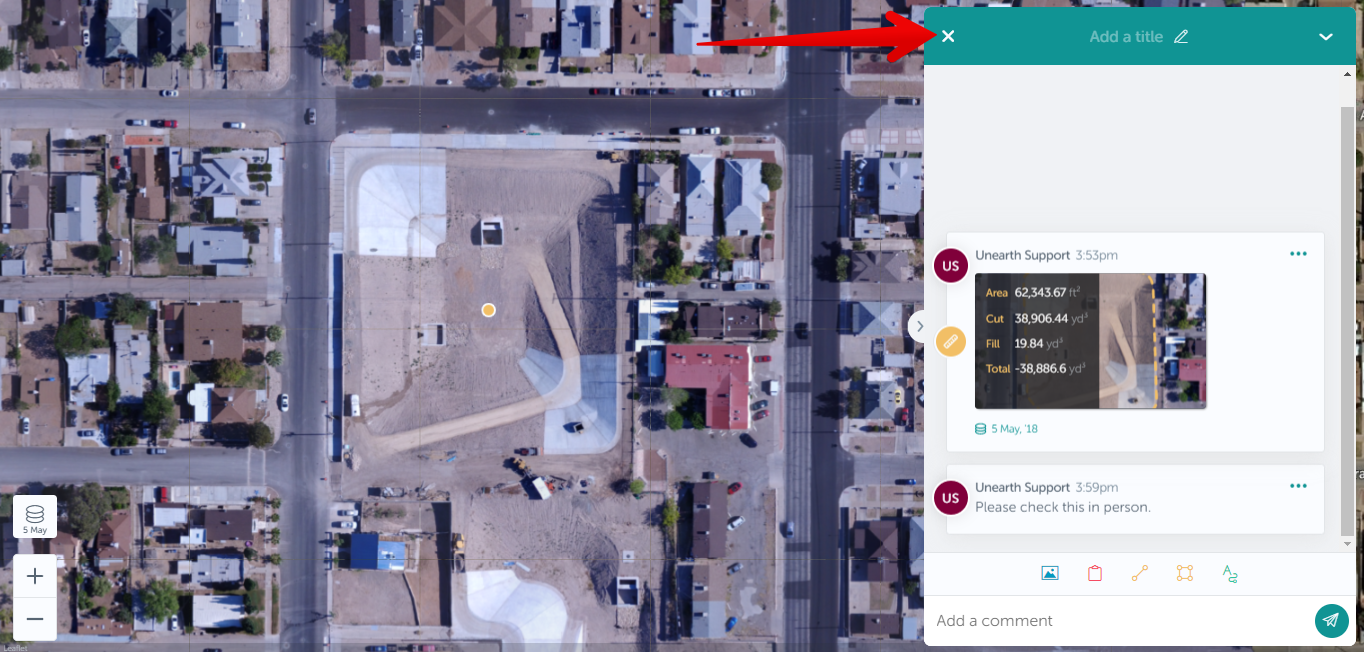 If you added an outside collaborator, they will receive a text or email that gives them access only to that specific thread. If you added a licensed user, they will get a notification that an item needs their attention.
If you run into any issues, please reach out to us at support@unearthlabs.com.