The layer menu in OnePlace makes it easy to switch between drone surveys of different dates and select which overlays you want visible.
1. Click on the 'layers' menu in the bottom left of the screen to open the menu.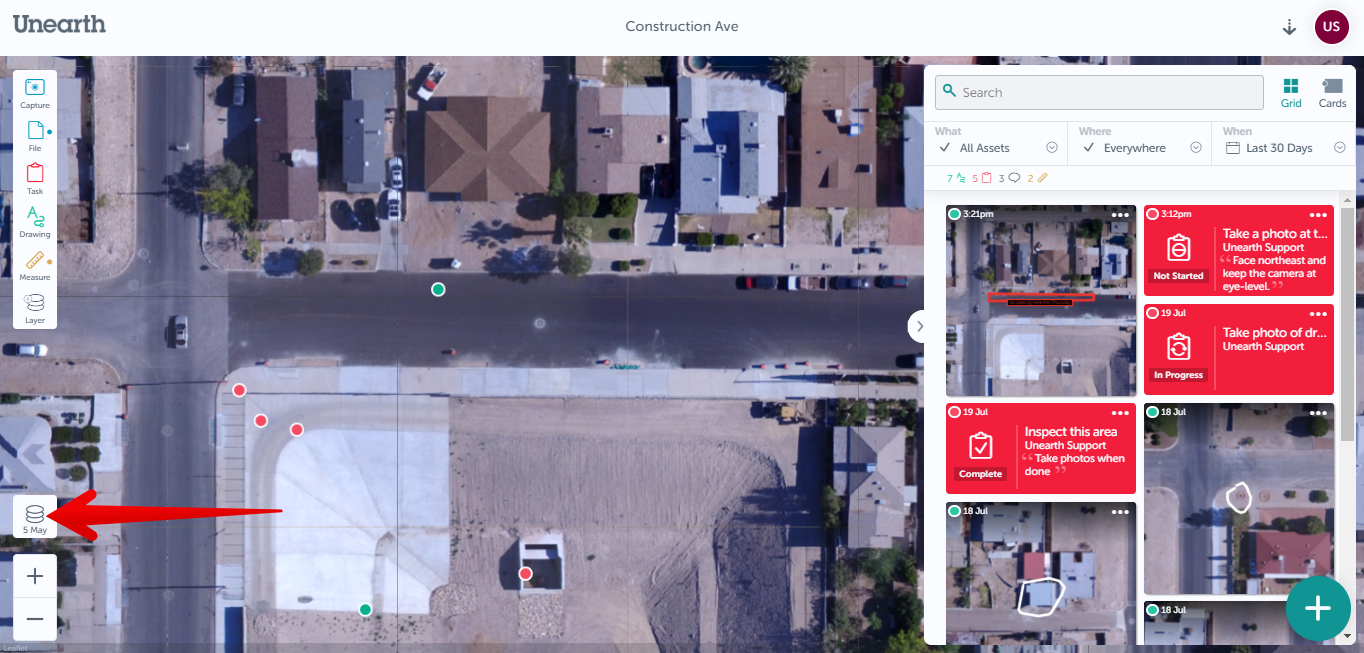 2. Click on the survey date to bring up the drop-down menu that lets you choose between your surveys from different dates or satellite imagery.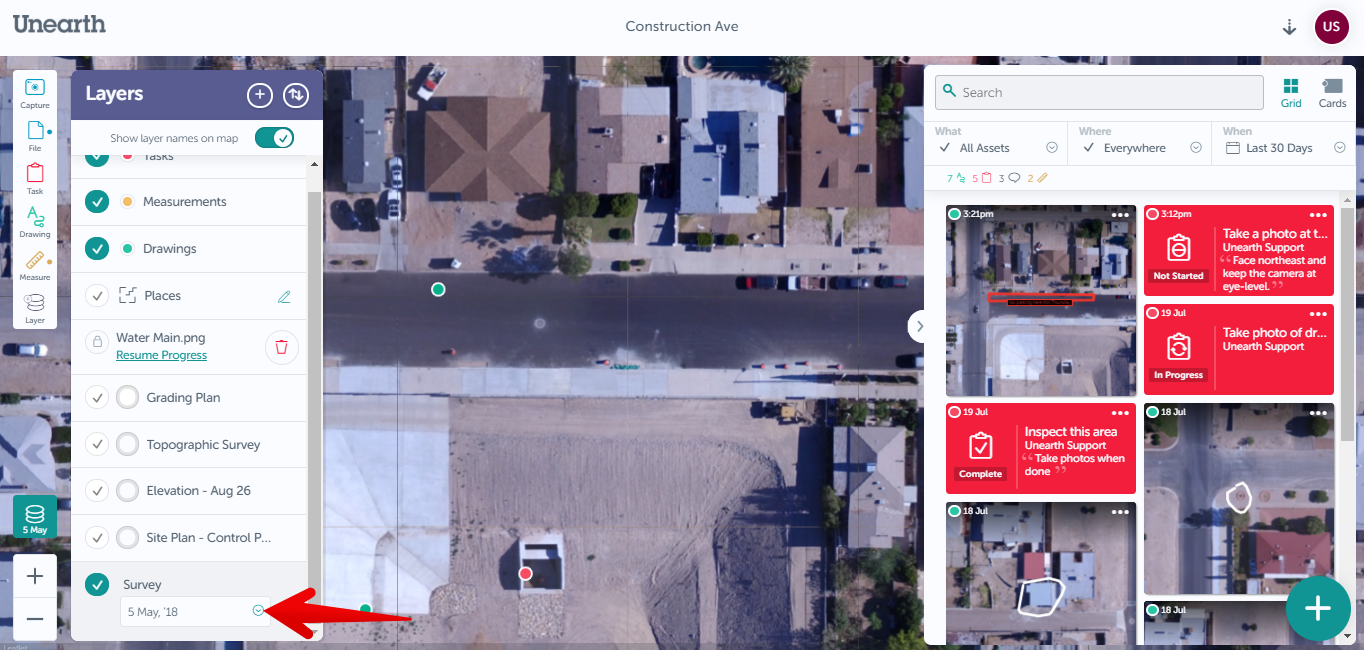 3. Above the survey selector, you will see all the plan layers you have uploaded. Click the checkbox next to the layer you want to view to turn it on.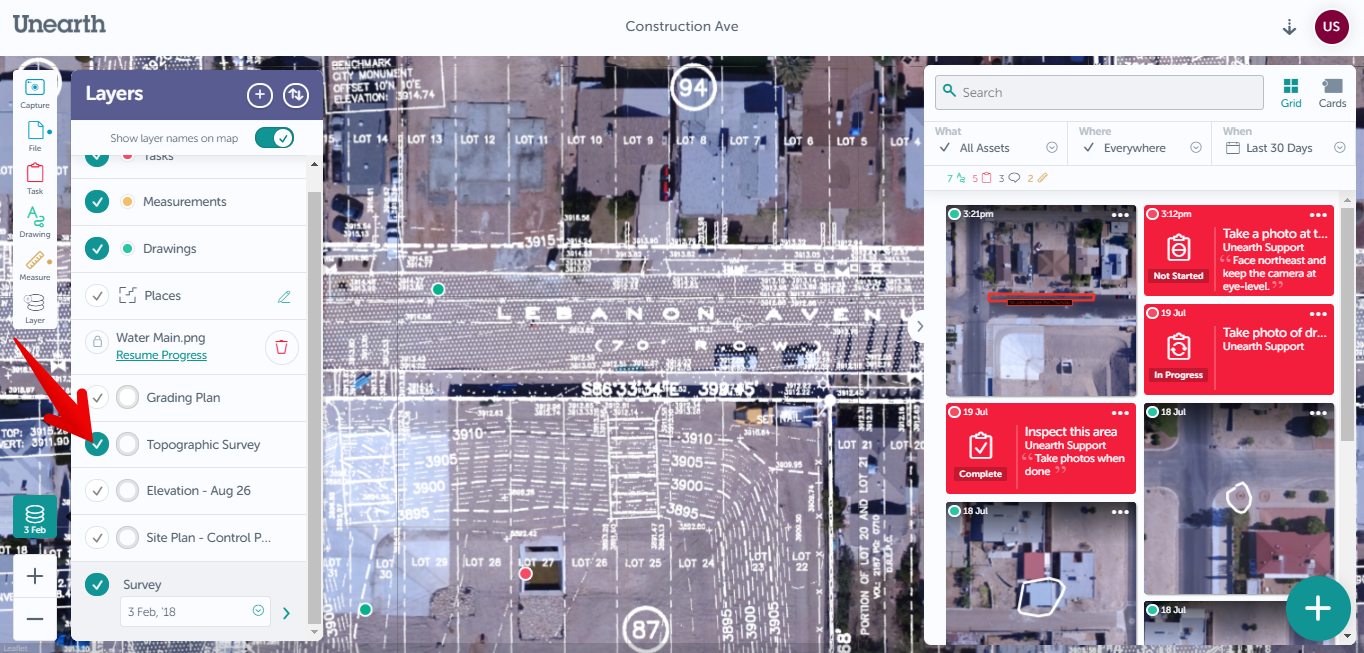 You can simultaneously view as many layers as you'd like, as well as turn off the aerial imagery to view the plans in isolation. We try to give as much flexibility to our customers as possible. As always, if you need assistance, please reach out to support@unearthlabs.com.