Once you've flown a drone over your project, you'll need to have the photos you took combined into a single image that can make a map layer for your site. Adding drone surveys to your site will let you zoom in with astonishing detail and provide the data needed to measure volume.
We can process your UAV photos into a survey, or we can take a survey that you've had processed by a third party - whichever works best for you.
1. To get started, click on the "File" tab, and then on "UAV Survey."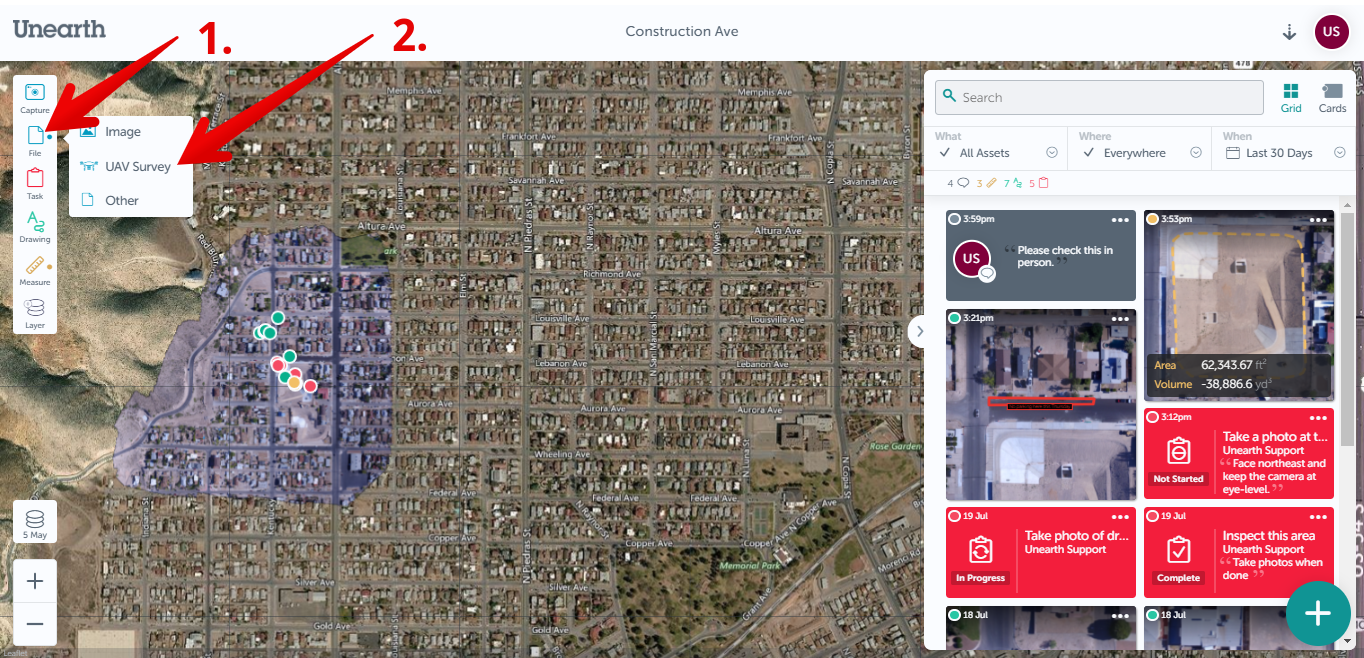 2. On the next screen, select the images, GeoTIFF, or ZIP file from your drone survey. Then click upload.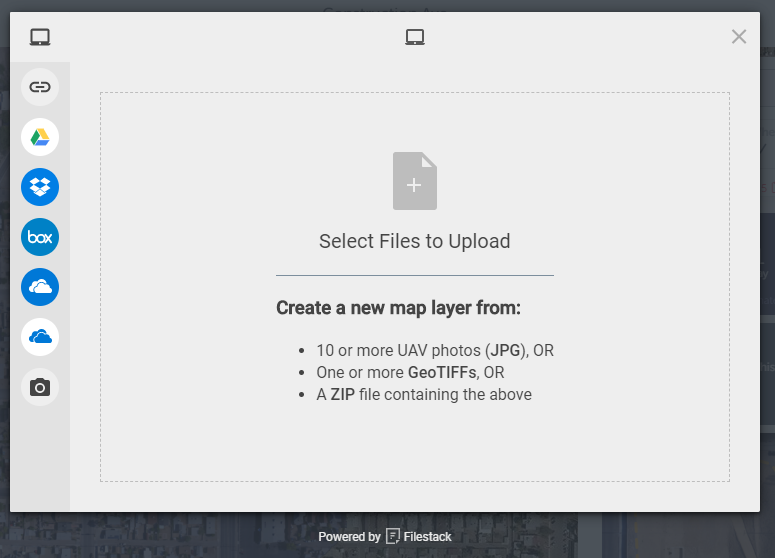 3. After the survey has uploaded, please check the survey date and give your survey a name. Then click "Begin Processing." It may take some time for the survey to upload to your site.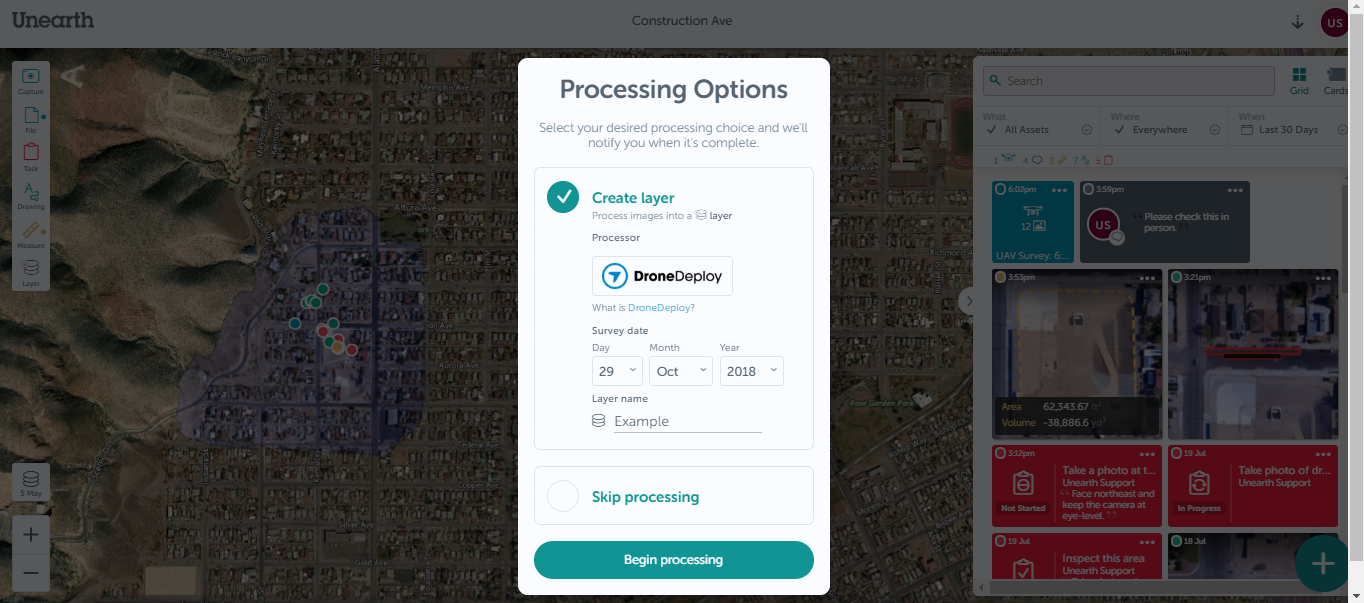 After your survey has uploaded, you can go to the Layers tab in the lower-left corner to make it visible on the map.
That's all there is to it! If you need any additional help, you can send an email to support@unearthlabs.com or click the Ask Support button in the bottom right corner of the screen.