Our OnePlace software lets you get up and running with your data in less than 5 minutes. Getting started requires two simple steps that we'll break down for you here:
Create a site
Add your data
How to create a site:
Click the 'Add a Site' button on your project dashboard.
Type in the name, address, or lat/long that corresponds to the location of your project.
Mark your project bounds by selecting an area around your site that incorporates everything you're working on.
Click the arrow in the bottom right and you're ready to roll!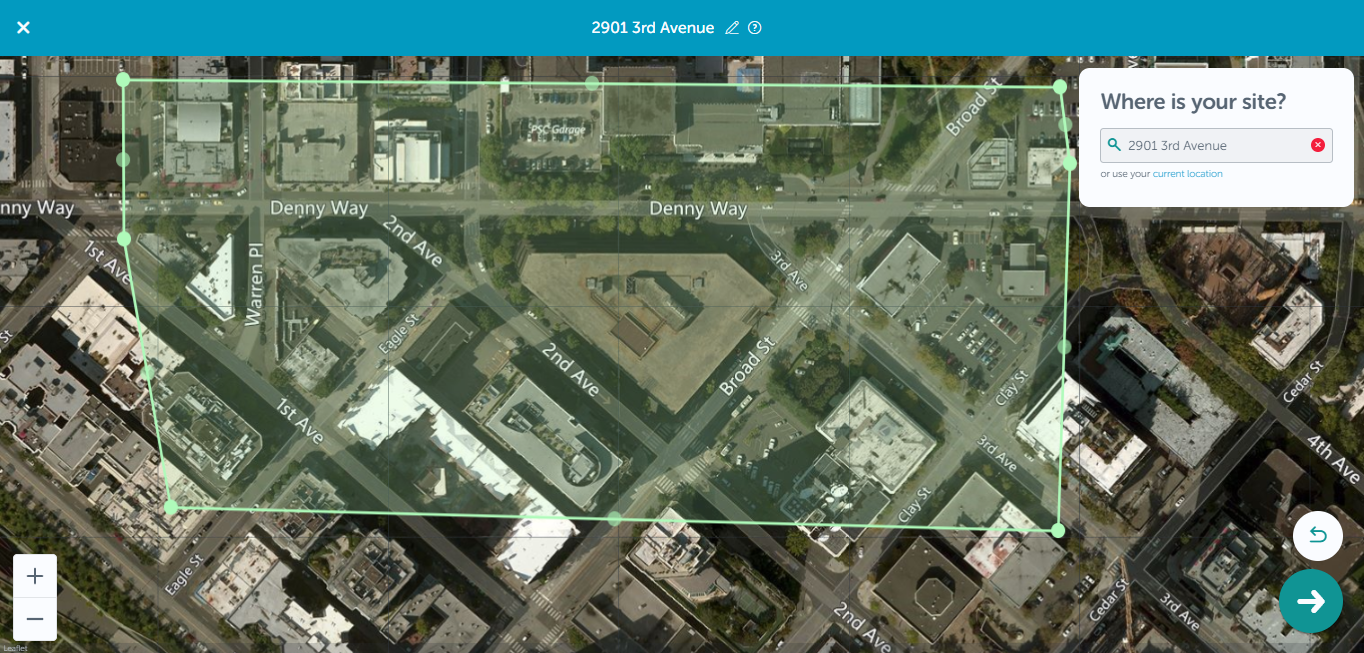 How to add your data:
What you do next depends on what data is important to you. Our users typically start in one of three main areas:
Click on the links above for detailed breakdown of each process, or continue reading for a quick overview.
Drone Surveys
You can either process your raw drone photos into a single survey, or upload a survey you've had processed by another service. Just click the 'layers' button on the left side of your screen, select your data type (either a survey or UAV photos), then follow the instructions.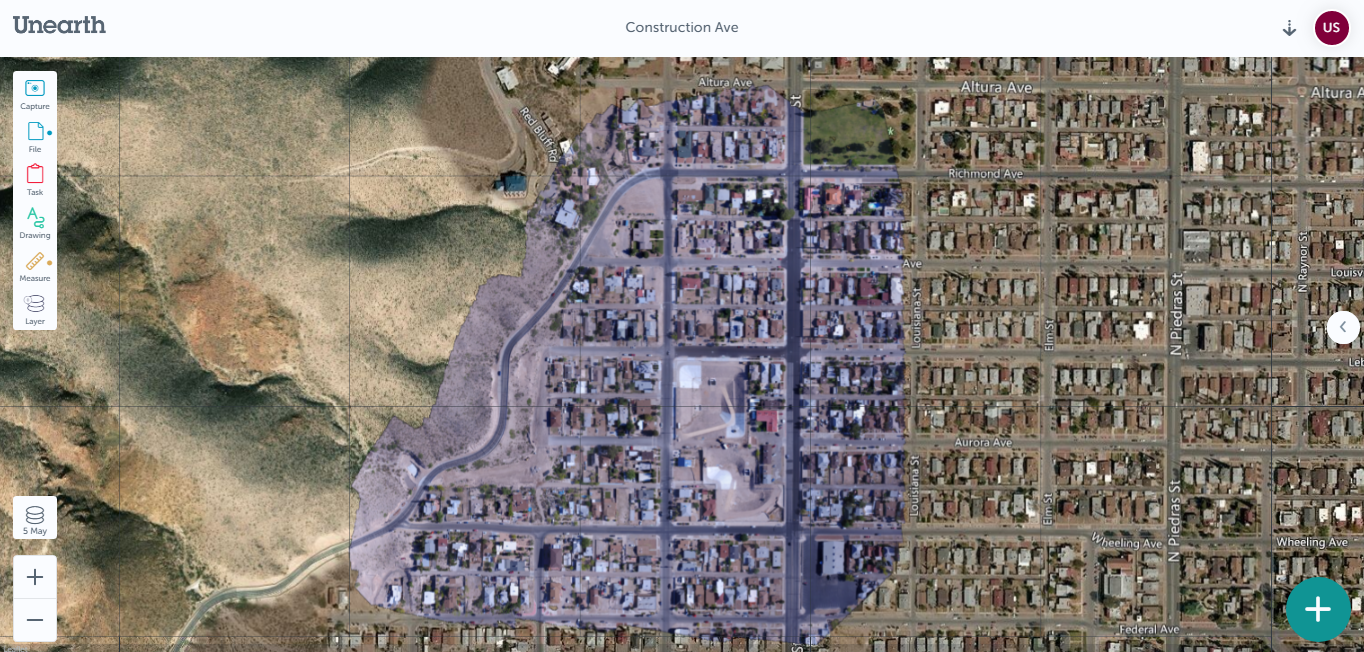 Blueprints
OnePlace lets you overlay your plans on top of drone and/or satellite imagery. To put your plans in the system, simply click on the layers button on the left side of the screen, select 'a plan file,' and then upload your files!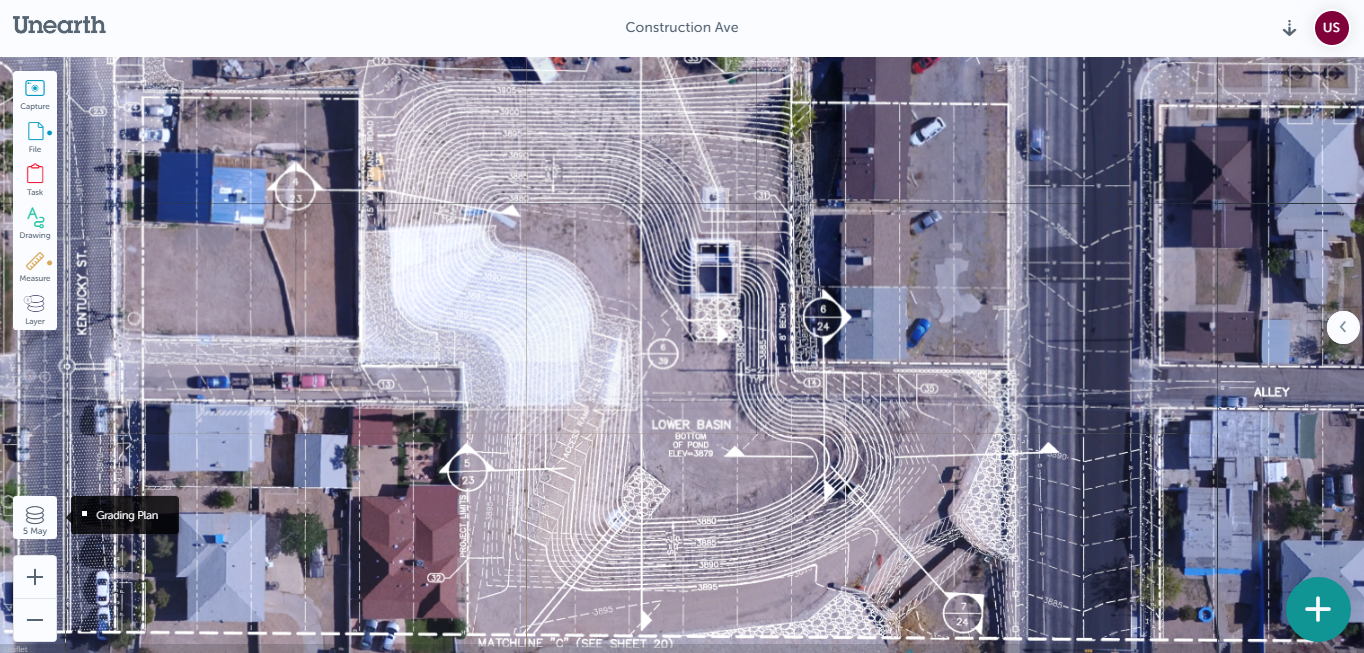 Photos
To upload photos from your jobsite, simply click the '+' button in the bottom right corner, then click the camera icon. Use the upload window to drag and drop your photos, or click on it to select them from your computer.
OnePlace will automatically place your photos where you captured them, or you can place them on the map yourself.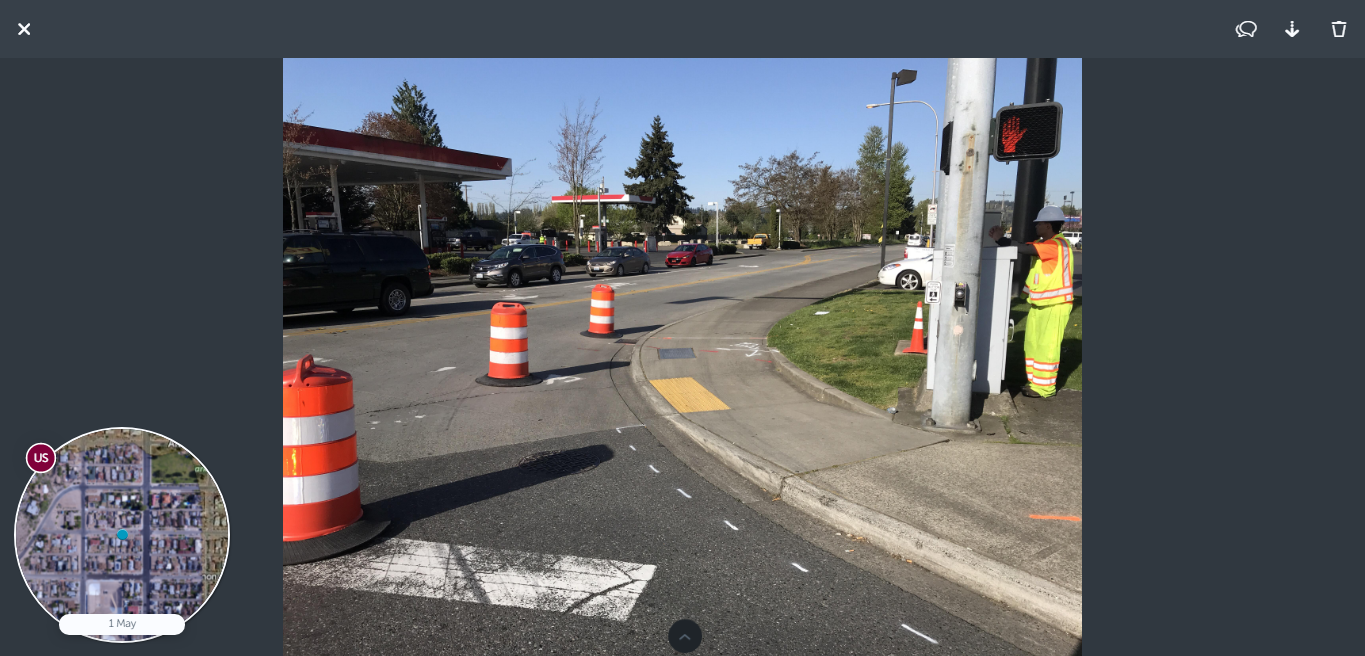 Start sharing, annotating, and analyzing your data!
Once you have your data stored on your map you can get to work by sharing it, annotating it, or analyzing it. Check out the articles below to get started: