You may find that you're a user on more than one account in Unearth. This could be because you're involved in multiple organizations using our software, or because you have an account for more than one version of our software. Either way, you can see the sites for all accounts you have access to by switching between those accounts. Here's how you do that:
On your Dashboard you'll see all of the sites for one of your accounts. In the upper left, you'll see the name of that account. To start toggling between accounts, click on the downward-facing arrow next to your account name. You may need to wait a few seconds for that arrow to appear.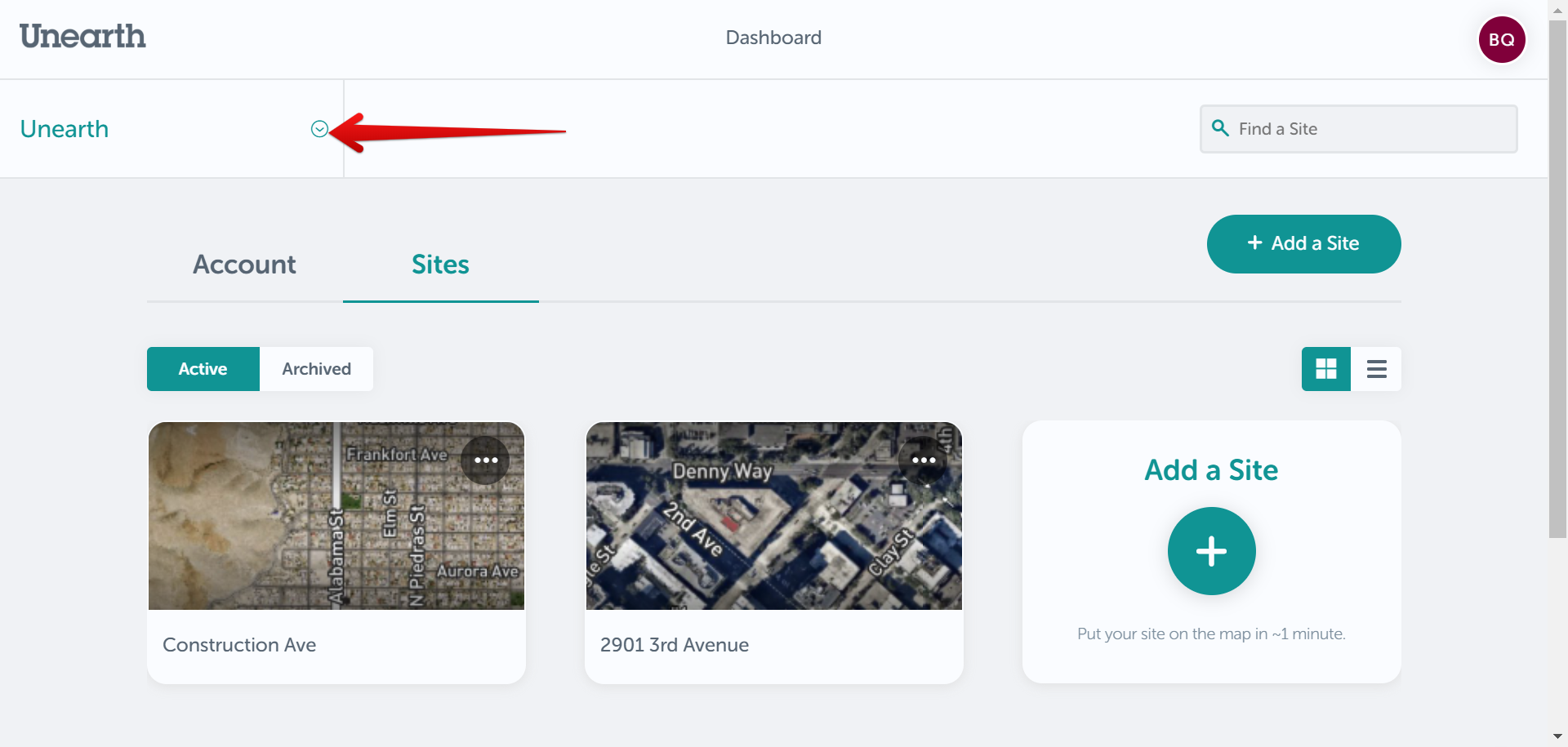 2. Select the account you want to switch to.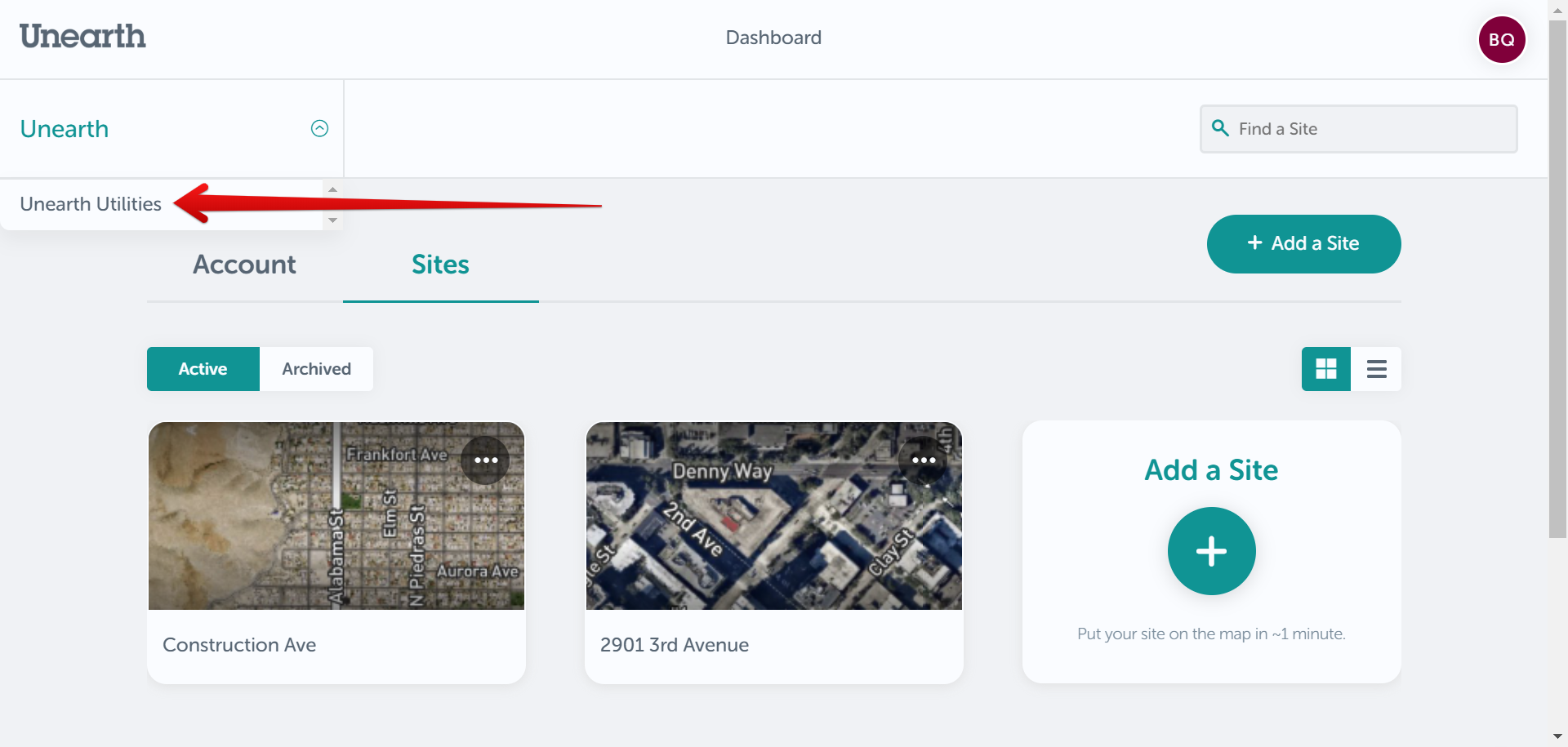 You'll then be directed to the Dashboard page for the other account, where you can see all of the sites for the account you just selected. That's all there is to it.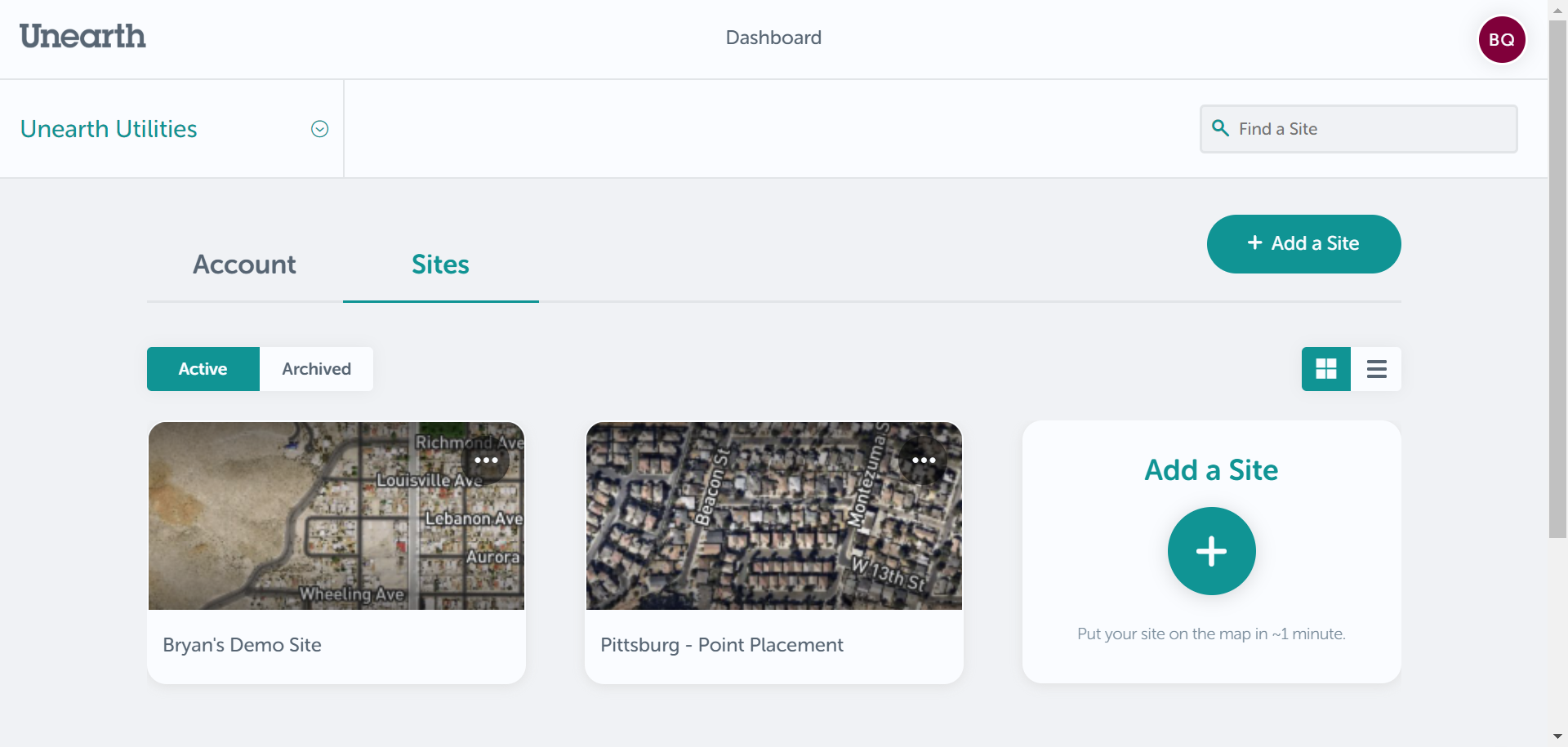 If you're an administrator or owner on your account, you can set who has what level of access to each account individually from the People tab, too.
If you run into any issues or have any questions, please reach out to us at support@unearthlabs.com.