The Activity Feed is the home of collaboration in OnePlace and where you can find more information on the assets/items that are on your site.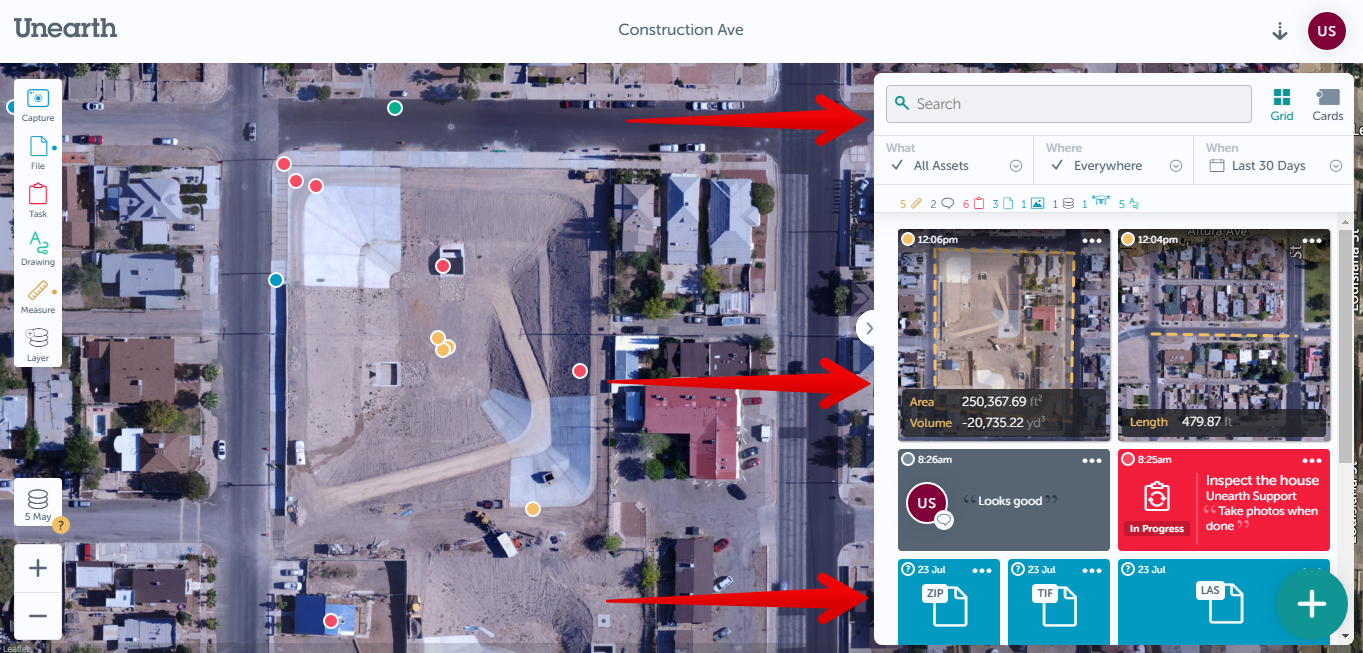 To open the Feed, click on the arrow tab that is located in the center of the right-side. From there, you can scroll through all of your content organized by time. As you scroll, you'll notice the location of the data appear on the map. You can use the buttons at the top of the activity feed to further filter by content type or date or use the "Search" bar to easily locate an item. If you'd like to minimize the activity feed, simply click the carrot in the middle of the left side of the feed to close it.
If you run into any issues or have any questions, please reach out to us at support@unearthlabs.com.